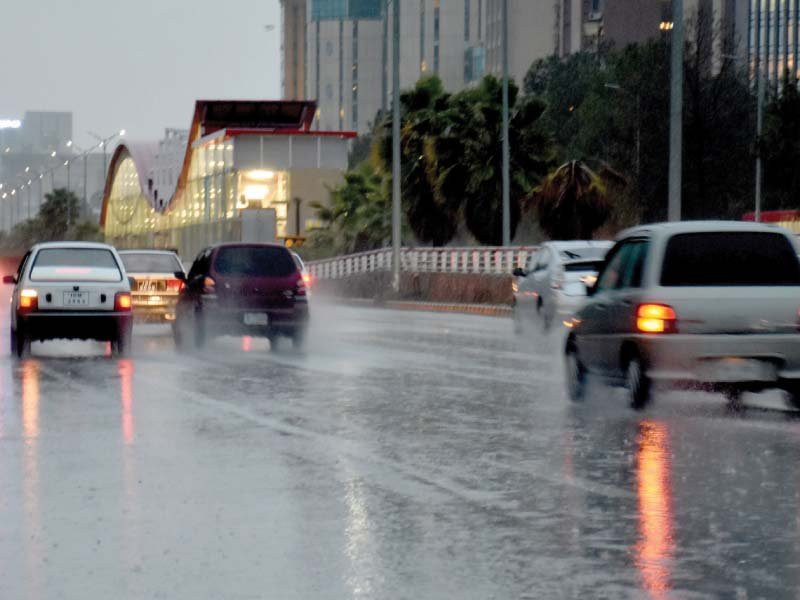 ---
RAWALPINDI:
The district administration has declared flood season in Rawalpindi from June 15 to September 15 and alerted all related departments ahead of pre-monsoon rains that usually cause flooding in 10 nullahs in Rawalpindi.
The district administration has also restored the Japanese system to monitor the flood situation in the water bodies and issue an alert on sensing danger.
Officials said two big control rooms are being set up with one in Rawalpindi Metropolitan Municipal Corporation (RMMC) office and the other in Civil Defence Department (CDD) office. A contingent of a triple-one brigade of the army will also be deployed in the CDD managed control room.
The administration is also establishing five relief camps which will be functional from next week. The camps will be set up in Islamia High School, Murree road, Islamia School 4 Liaquat road and the high schools in Gawalmandi, Dhok Ratta and New Katariyan.
The district administration will arrange free accommodation, food and medicines in these camps through the food department while the education department would oversee accommodation facilities.
Read Six of a family among nine killed in tempest, heavy rain
The settlers along the Leh Nullah banks have been directed to shift to safer places and take their valuables with them.
Officials said low-lying areas include Javed Colony, Nadeem Colony, Arya neighbourhood Dhok Najju, Fauji Colony, Dhok Ratta, Gawalmandi and Dhok Chiragdin are designated as rain emergency areas.
CDD volunteers will reach these areas as soon as the rain starts and sirens will ring in case of threat of flood and announcements made from mosques.
Meanwhile, the dredging of Nullah Leh is in progress but not even half of the process has been completed. The government has released Rs 30 million for this purpose.
Residents of the area complained that dredging in the water stream passing through settlements hasn't started, owing to which their localities face the danger of flooding.
In this regard, Federal Parliamentary Secretary Sheikh Rashid Shafique said the dredging process in Leh and other nullahs is in progress.
Published in The Express Tribune, June 10h, 2021.
COMMENTS
Comments are moderated and generally will be posted if they are on-topic and not abusive.
For more information, please see our Comments FAQ