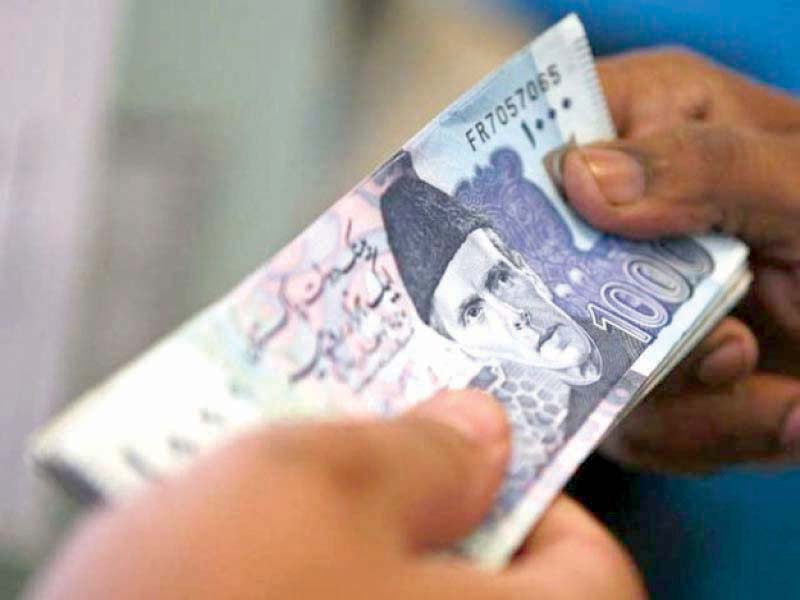 ---
KARACHI:
The government on Wednesday raised financing of Rs161 billion through the auction of three to 10-year Pakistan Investment Bonds (PIBs) to commercial banks against the target of Rs125 billion, adding to domestic debt which is already at high levels.
More importantly, banks - whose deposits grew 16% to Rs17.95 trillion in May compared to the same month of last year - offered three times the amount to buy PIBs at Rs376 billion compared to the government's target to raise Rs125 billion through the auction.
The banks higher participation suggests they have ample liquidity, as shown by growth in deposits, and are desperate to invest it even at a low rate of return.
The government raised the financing at stable rate of return (cut-off yield), meaning it lifted the funds from banks at good price.
Read: PM launches Pakistan's first Green Eurobond
"The government's growth-oriented policies and the central bank's accommodative monetary policy (to support economic activities), which suggests stable interest rate outlook, helped the government raise higher amount than the targeted one at good price (cut-off yield)," BMA Capital Executive Director Saad Hashmi said while talking to The Express Tribune.
"If there is a need to adjust the interest rate, it will be measured and gradual rather than rapid," he said, recalling the central bank's stance stated in its latest bi-monthly monetary policy statement (MPS) issued late last month.
The low interest rate scenario prompted banks to offer higher amount at stable rates, he said.
"The government raised higher amount considering the loan was offered at relatively good price (cut-off yield). Earlier, the government had raised financing below its target in the previous six months," Pak-Kuwait Investment Company (PKIC) Head of Research Samiullah Tariq said.
The government has raised the financing despite no scheduled repayment of previous debt against PIBs in June. However, it is scheduled to repay debt against maturing PIBs worth Rs961 billion in July, according to the central bank.
It raised Rs153.8 billion through selling three-year PIBs at a cut-off yield at 8.69%. It raised Rs7 billion against five-year PIBs at a cut-off yield at 9.20%. It got another Rs99 million against 10-year PIBs at cut-off yield at 9.83%. All the cut-off yields are same as they were in the last auction held last month in May.
"The interest rate outlook is dovish," Tariq said, adding the stable interest rate outlook convinced banks to offer higher amount and simultaneously led the government to raise higher financing from banks.
Read more: PTI govt withdraws Rs7,500 prize bonds
Bank deposits grow
Topline Securities has reported that Pakistan banking sector deposits in May 2021 clocked-in at Rs17.95 trillion, up 2.2% on a month-on-month basis and 16% on a year-on-year basis. "In the last 19 years, deposits have grown at CARG of 15%," it said on its official Twitter handle.
The banks' deposits have growing significantly through the Covid-19 pandemic except for the initial couple of months. A record growth in receipt of workers' remittances from overseas Pakistanis so far this fiscal year has helped the banks to achieve growth in deposits.
The banks in Pakistan usually lend excessive financing to the cash strapped-government through buying PIBs and T-bills rather than making risky lending to different sectors of the economy and households.
The safe banks' lending, on the other hand, has kept pilling domestic debt.
Pakistan's total debt and liabilities surged to Rs45.47 trillion as at the end of March 2021 compared to Rs42.96 trillion by the end of the same month of the previous year, according to the SBP.
Published in The Express Tribune, June 10h, 2021.
Like Business on Facebook, follow @TribuneBiz on Twitter to stay informed and join in the conversation.
COMMENTS
Comments are moderated and generally will be posted if they are on-topic and not abusive.
For more information, please see our Comments FAQ