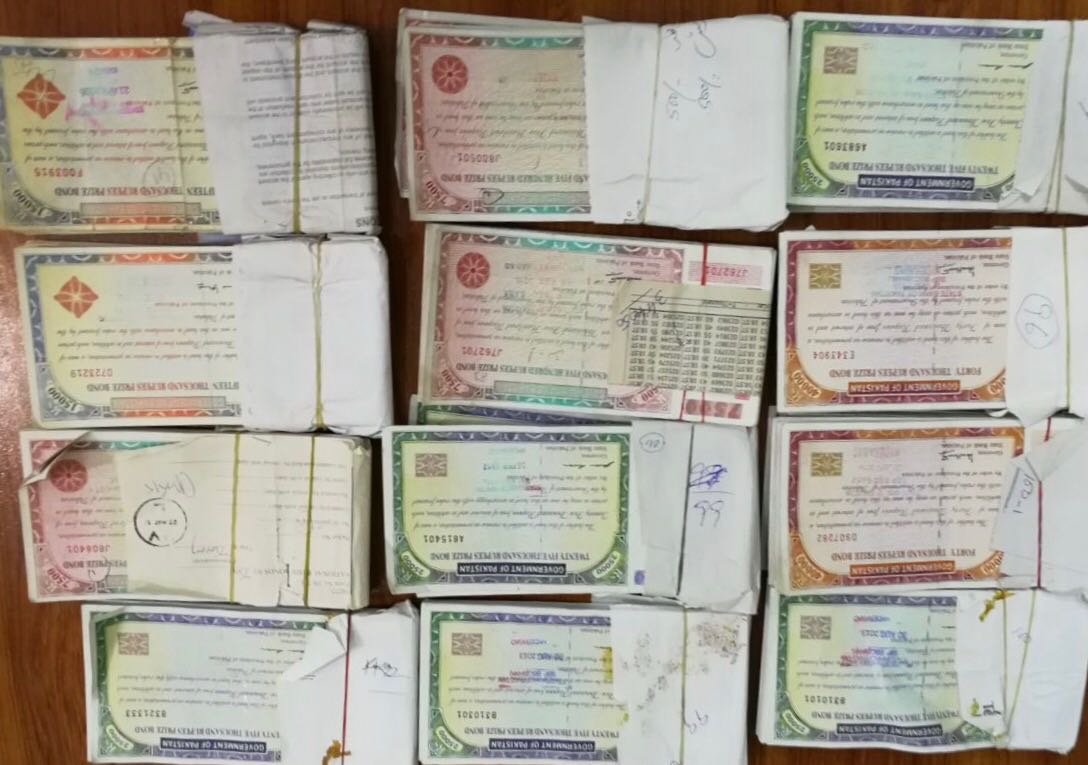 ---
ISLAMABAD:
The Ministry of Finance has decided to discontinue Rs7,500 denomination national prize bonds from circulation with immediate effect.
"Prize bonds of Rs7,500 denomination shall not be sold with immediate effect and will not be encashed/redeemed after December 31, 2021," according to a notification issued by the Ministry of Finance.
Read more: People throng SBP offices after govt withdraws bonds in Lahore
The statement added that the bondholders would be able to convert their bonds to premium prize bonds (registered) of denomination of Rs25,000 and Rs40,000 through 16 field offices of the State Bank of Pakistan (SBP) Banking Services Corporation, and branches of six commercial banks; including National Bank of Pakistan, Habib Bank, United Bank, MCB, Allied Bank and Bank Alfalah.
Moreover, the notification added that the discontinued bond can also be replaced with Special Savings Certificates/Defence Savings Certificates and will only be encashed by transferring the proceeds to the bondholder's bank account.
COMMENTS (1)
Comments are moderated and generally will be posted if they are on-topic and not abusive.
For more information, please see our Comments FAQ