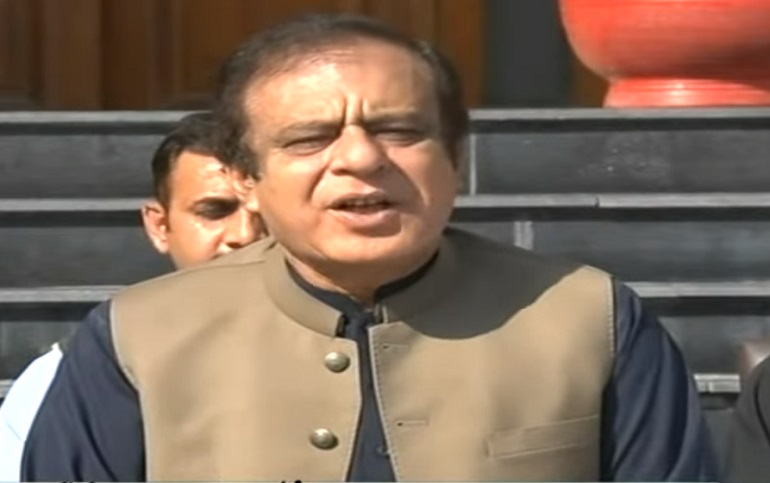 ---
ISLAMABAD:
Science and Technology Minister Shibli Faraz has said that the establishment of a halal authority will increase the country's exports.
He also stressed the need to enhance cooperation among Islamic countries in the field.
The minister made these remarks while addressing a three-day training workshop on the topic of Halal Testing Laboratory at COMSTECH on Tuesday. He opined that the laboratories should be capable of testing and certifying halal foods.
Faraz emphasised the development of a mechanism for increasing the capabilities of institutions linked with the halal food industry, adding that universities should also be a part of the process. He asserted his ministry was working to strengthen institutions and laboratories across the country.
Faraz said the government was trying to increase the country's exports and hoped the halal authority would help in achieving this objective. He also resolved to increase cooperation with Islamic countries in extending research in the field besides improving the quality of foods.
The minister said that there should be coordination between the markets and universities of all concerned departments of the science and technology ministry.
COMSTECH Coordinator General Professor Dr Muhammad Iqbal Chaudhry said that rendering halal certification is a field in which Pakistan could go a long way. He added that the business was growing at 20 percent, lamenting that Muslim countries did not have a big and established certifying bod