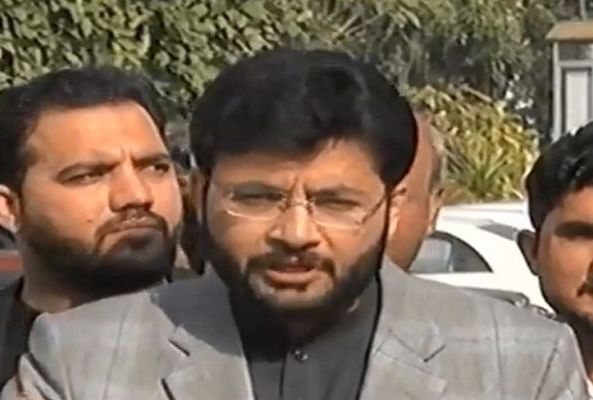 ---
FAISALABAD:
State Minister for Information and Broadcasting Farrukh Habib on Sunday said the government was trying its best to pass on minimum impact of global inflation to the people and in this connection, focused policies were being introduced to enhance domestic production of commodities in addition to minimising imports of food items.
Addressing a press conference at Circuit House in Faisalabad, he said 40% increase in the prices of products had been recorded at international level particularly in food items.
Citing the statistics of UN's Food and Agriculture Organisation, he noted that inflation was a global phenomenon which had further aggravated the economic situation due to coronavirus.
"It is difficult for the government with highly volatile economy to rein in its impact and save people from inflation."
The state minister maintained that edible oil and pulses were generally imported to meet domestic needs.
Read PPP, PML-N slam govt over high inflation
"As per a report, 124% increase had been recorded in edible oil, 28% in dairy items, 10% in meat, 57% in sugar while 37% increase has been witnessed in cereals and pulses."
Habib observed that the PTI government fully utilized its resources and administrative skills to control the prices of food items which were produced locally.
He refuted the allegations of PPP and PML-N and noted that the government had controlled inflation while a reasonable subsidy was given to maintain the prices of flour and sugar.
"The PTI government has initiated a new project of National Food Security to enhance domestic production of edible oil, cereals and food to save people from the impact of global price hike," he said.
"The price of petroleum products increased in the international market but in Pakistan the government kept them static for the last two months. In this connection, petroleum levies have been trimmed and the government had to bear an additional burden of Rs8 billion," he added.
"The opposition is presenting fake data just to malign the PTI government which successfully controlled the prices in addition to managing the affairs of the country."
With input from APP