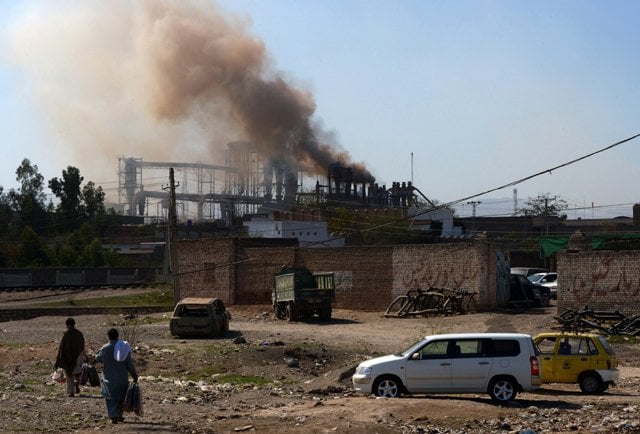 ---
PESHAWAR:
An alliance of civil society activists, academia, researchers, environment, health experts, media and policy making representatives have come together to find ways and measures to tackle the toxic emissions that pose a direct threat to health and contribute to climate change.
The Peshawar Clean Air Alliance (PCAA) is a volunteer association of civil society individuals and groups sharing a common vision of air quality for the provincial capital.
According to a press release issued by the PCAA, the initiative was the beginning of a long drawn process that would eventually encompass all major cities of the country for a comprehensive Clean Air Act policy.
The PCAA is a pilot project launched in Peshawar which shall be later replicated in other major cities of the country.
Stating the vision of PCAA, the press release said the alliance aimed to increase the total number of clean air days in Peshawar to over 100 a year by 2025 — primarily by cutting levels of air pollution at source, while simultaneously encouraging behavioral changes within us.
In 2018, the Pakistan Air Quality Initiative found Peshawar to be the fifth most polluted city in the country, with over 183 unhealthy air quality days.
Published in The Express Tribune, June 6th, 2021.
COMMENTS
Comments are moderated and generally will be posted if they are on-topic and not abusive.
For more information, please see our Comments FAQ