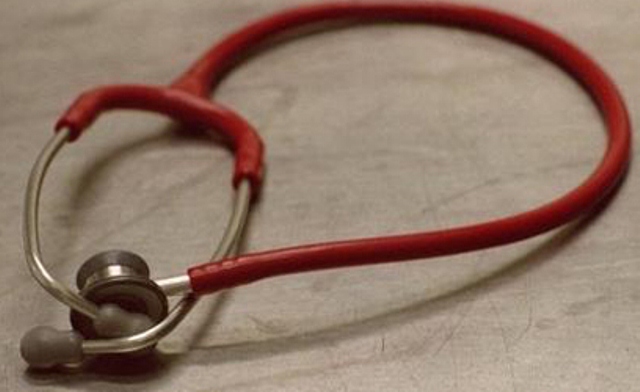 ---
KARACHI:
The Young Doctors Association staged on Saturday a protest outside Hyderabad Press Club against the Sindh High Court's verdict ordering abolition of Sindh Public Service Commission (SPSC).
The YDA leaders said while addressing a press conference post the protest that 1,783 medical officers, appointed by the SPSC in 2018, will lose their job with the abolition of the commission.
They pointed out that such a number of health officials being laid-off would create problems for health department in dealing with the situation in coronavirus emergency.
"We want to tell the judiciary with utmost respect that the doctors have been dealing with all the emergencies during the pandemic in addition their routine duties in the emergency wards of the government hospitals," said YDA leader, Dr Roshan Chandio.
The leaders contended that the young doctors have served the province with absolute dedication during the pandemic and some of them even lost their lives.
Sacking the doctors for the SPSC's faults will do injustice to them and their families, they claimed.
The YDA demanded that instead of dismissing the workers, only those involved in any irregularity committed during the appointments be held accountable and punished.
They urged the government of Sindh to file a review plea in the Supreme Court challenging the SHC's verdict.
The SHC's Hyderabad circuit bench had ordered abolition of the SPSC, establishing illegality of the commission, its acts and rules, on June 3, 2021 while ruling on six identical petitions challenging combined competitive exams of 2018, recruitment of medical officers and 269 assistant sub-inspectors.
Published in The Express Tribune, June 6th, 2021.