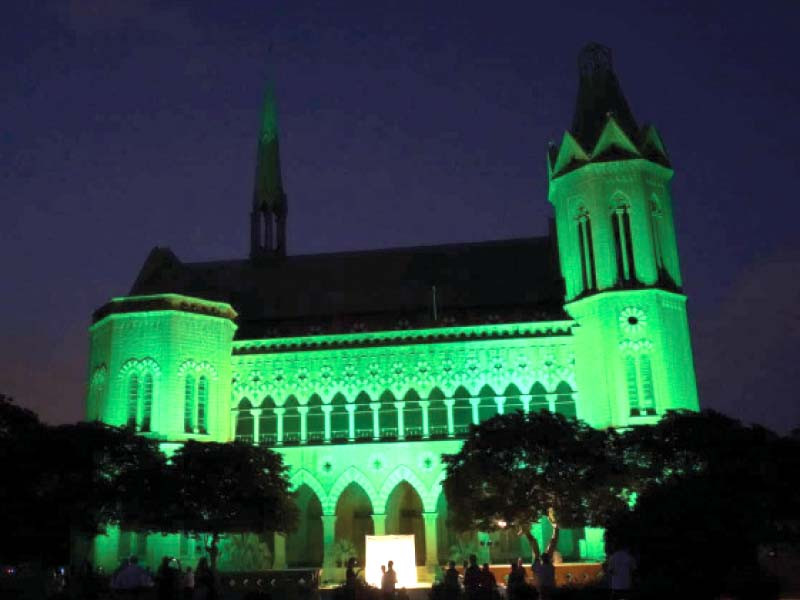 ---
KARACHI:
The forest department of Sindh has established first ever olive orchard at its nursery located near Saadi Garden on Super Highway on the occasion of the World Environment Day.
At least 100 olive plants have been planted in the corner of the nursery which has thousands of different native species, including neem tree and the beautiful flowering trees gulmohar.
"Olive is a native tree of Sindh," said Sindh Information, Forest and Wildlife Minister Syed Nasir Hussain Shah. "Different species of trees are being planted across the province today to mark the World Environment Day," he added. The minister also said that olive trees will also be planted at different spots of the city.
Dozens of olive trees in its first phase were planted near Thado Dam located in Gaddap town a couple of months ago. The forest officials and the minister claimed that they had grown well, expecting the tree will be added in the plantation list of the forest department.
The senior officials informed that olive tree which looks beautiful will be planted at different spots of the city in coming days. They said that the tree was already present in the wild near the city, including Thatto and Jamshoro districts.
Olive trees bear fruit which are high in demand for consumption and seed oil. Pakistan has spent over $4 billion for import of edible oils so far in the current financial year.
Growing olive trees to increase olive oil production remains a long-standing aim of the centre and the respective provincial governments.
Navy marks eco day
Pakistan Navy on Saturday observed World Environment Day to highlight the significance of the environment and to promote awareness amongst personnel in proactively pursuing measures focusing on the marine environment.
Due to Covid-19 related restrictions, activities involving mass gatherings were not held this year. However, in order to show firm resolve, effective use of media was being made to raise awareness about the environment, said a news release. Harbor cleaning activity was conducted by PN personnel and banners and posters were displayed and leaflets about steps to restore ecosystem were distributed in PN units and residential areas. A webinar under the auspices of the National Institute of Maritime Affairs was also organized to highlight the significance of the preservation and restoration of the Marine Ecosystem.
Meanwhile, Pakistan Maritime Security Agency (PMSA) observed world environment day with an aim to commence constructive measures and awareness arranging activities for safeguarding the environment. The PMSA prepared special banners highlighting messages regarding world environment day and displayed on various prominent places at Karachi fisheries and Coastal bases, said a news release on Saturday.
Activities also included plantation of saplings at PMSA Headquarters, Karachi and plantation of mangroves at coastal bases.
Published in The Express Tribune, June 6th, 2021.