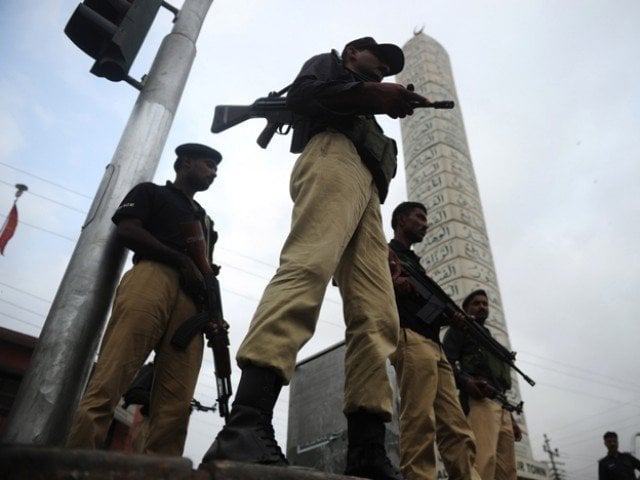 ---
KARACHI:
The Counter Terrorism Department (CTD) of the Sindh Police notified on Thursday the issuance of the ninth edition of the Red Book - a document containing the names and details of most wanted people, after a hiatus of four years.
According to CTD officials, in the ninth edition of the Red Book details of 12 more terrorists of the Islamic State of Iraq and Syria (ISIS), 18 more terrorists of Al Qaeda, 23 of the Tehreek-e-Taliban Pakistan (TTP), four of Ansar Sharia, 13 of Lashkar-e-Jhangvi, two of Jundullah, 24 of Sipah-e-Muhammad, four of the Sindh Resolution Army (SRA), five of the Baloch Liberation Army (BLA) and 33 gangsters of Lyari have been incorporated.
A total of 93 names have been added to the most wanted persons list, told CTD officials.
Regarding the names mentioned in the earlier edition, CTD officials claimed that 10 of the most wanted terrorists in the eighth edition of the Red Book have been arrested, five terrorists wanted by law enforcement agencies have been killed in encounters and two most wanted militants were killed in Afghanistan and Syria.
Published in The Express Tribune, June 4th, 2021.