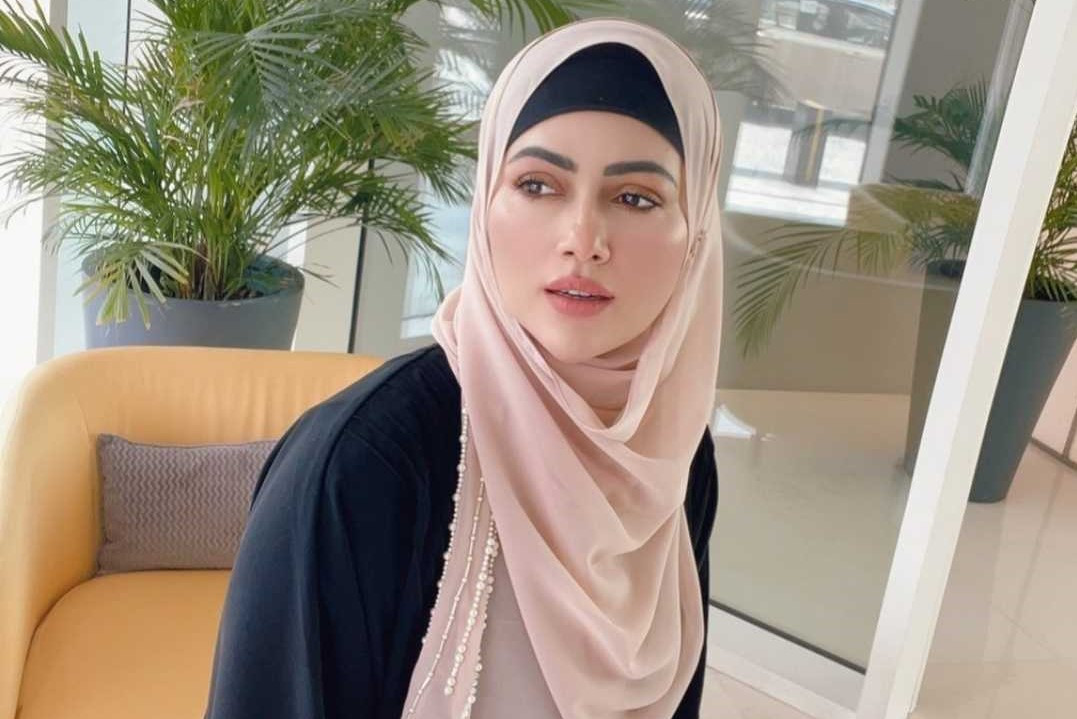 ---
Former actor Sana Khan recently clapped back at trolls who questioned her choice of wearing a hijab. Sana, who announced her retirement from showbiz last year, defended herself after a user left a demeaning comment on one of her recent Instagram posts. The picture, uploaded on Wednesday, was of Sana clad in a hijab, holding a container of coffee, reported Hindustan Times.


The social media user commented on the former actor's picture saying, "Inta parhai likhai kast karke kia faida wohi toh sabke jaisa pardeke andar rahena. (What is the point of your education if you're going to hide behind a veil)."
Sana took to the comments section to speak up for herself and replied to the aforementioned comment saying, "Mere bhai, jab parde mai rakhe (My brother, if despite wearing a veil) I can do my business, have amazing in-laws and husband, what more do I want. Most importantly, Allah is protecting me in every way. Alhamdulillah. And I have completed my education too. So, isn't it a win-win situation?"
Sana stepped away from the limelight before marrying her husband Anas Saiyad. "Today I am talking to you standing at a crucial juncture of my life. For years, I have been living the Showbiz (film industry) life, and during this time I have been blessed with all kinds of fame, honour and wealth from my fans for which I am grateful to them," she said in a statement. The 33-year-old's marriage to Anas was a private affair, with Sana announcing the news on Instagram hours later. "Loved each other for the sake of Allah. Married each other for the sake of Allah. May Allah keep us united in this Duniya. And reunite us in jannah," she posted at the time.
COMMENTS
Comments are moderated and generally will be posted if they are on-topic and not abusive.
For more information, please see our Comments FAQ