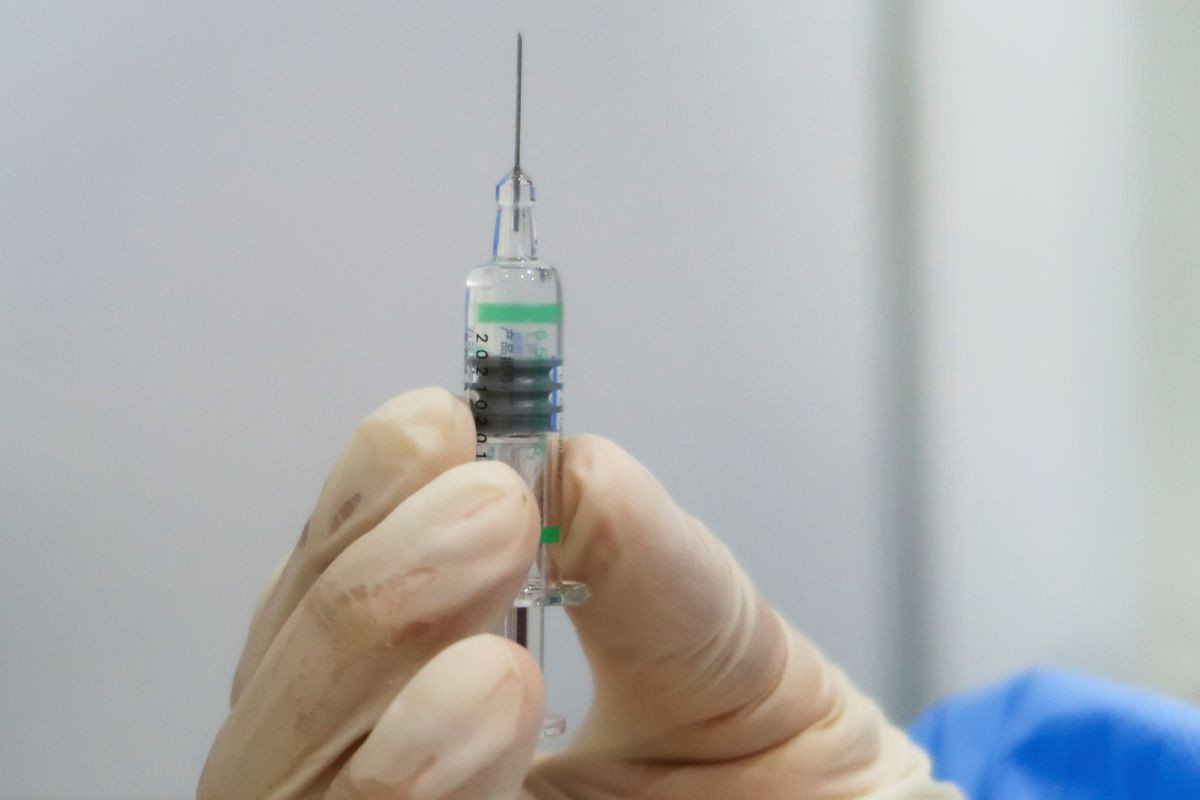 ---
RAWALPINDI:
All vaccination centres in Rawalpindi have run out of the Sinopharm vaccine, putting in jeopardy those who were administered the first dose. In light of this, the Rawalpindi health department has temporarily suspended walk-in facilities at all vaccination centres, a spokesperson said on Wednesday.
The officials told The Express Tribune that all 26 centres of Rawalpindi have run out of Sinopharm vaccine. The single-dose receivers said that they received a message for their second dose four-five days earlier. They decried that they come from far-flung areas after spending money to get vaccinated only to learn that it was not available.
Tayabba, who came to get vaccinated at Shahbaz Sharif Sports Complex, said that she got her first Sinopharm dose on May 8 and was scheduled to get the second one on May 31. She added that she had been making rounds of different vaccination centres but received a response from the staff that Sinopharm was not available anymore.
She expressed that the government should have first arranged vaccine in adequate quantity and then started the process. She further said that she had received messages from 1166 for the administration of second dose but the centres have run out of it.
An elderly citizen Muhammad Yasin shared a similar story. He informed that about making rounds to the vaccination centre at Fatima Jinnah Women University for the past four days but to no avail. He added that the staff had erected a board regarding Sinopharm's unavailability at the registration counter and refused to give an explicit answer to when it would be available again.
Shahbaz Sharif Vaccination Centre Focal Person Dr Shehriyar said that the vaccine dispatched by National Command and Operation Centre (NCOC) is first delivered to Lahore from where it is supplied to the rest of the province. He confirmed that the vaccination facility only had SinoVac but not Sinopharm vaccine.
He informed that citizens being administered the first dose did not face any problem but it raised concerns for those looking to get their second dose. The focal person hoped that the shortage issue would be resolved in a couple of days as they are bringing it to the notice of the relevant authorities.
Moreover, District Health Authority (DHO) Chief Executive Officer (CEO) Dr Faiza Kanwal also admitted that they were facing a shortage of Sinopharm vaccine in Rawalpindi while SinoVac was available at all centres.
She reiterated that those seeking administration of the first dose of vaccine were facing no problem, adding that they had a limited supply of out-of-stock vaccine and assured that it would be received in a day or two and public grievances would end.
Meanwhile, as many as 37 more Covid-positive cases were reported during 24 hours on Wednesday, raising the tally of confirmed cases to 26,332 in the district while six people lost their lives to the deadly virus.
As per the latest data released by DHA, out of the 13 international passengers who had tested positive, eight were quarantined at Women University Satellite Town, one at Shalimar Hotel and four were allowed to go to their homes as their results came out negative. The report added that among the new cases, 10 were reported from Rawal Town, nine from Potohar, 10 from Cantt, four from Gujar Khan and one from Jehlum.
Presently, 65 confirmed patients were admitted to various facilities with 17 at Holy Family Hospital, 15 at Benazir Bhutto Hospital, 21 at Institute of Urology, eight at Fauji Foundation Hospital, three at Bilal Hospital and one at Hearts International Hospital," the report stated.
Published in The Express Tribune, June 3rd, 2021.