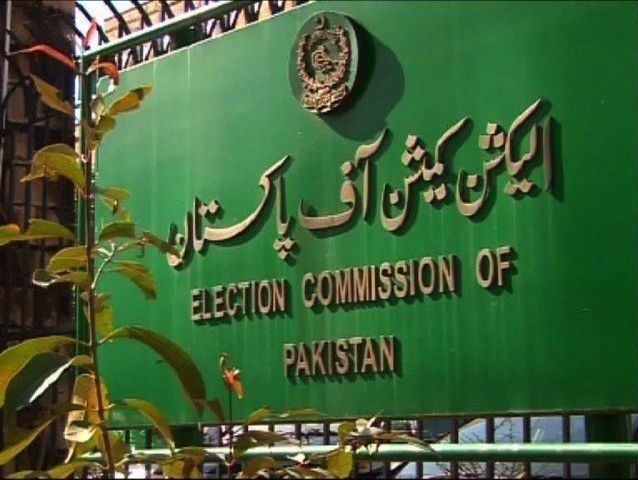 ---
ISLAMABAD:
The Election Commission of Pakistan – the country's top electoral body – on Wednesday decided to consult all political parties on the use of electronic voting machines (EVMs), stressing the need for taking all stakeholders on board before taking any decision.
The ECP, which has been planning to improve the voting process, had convened a meeting to have a demo on EVM prototype from the science and technology ministry. The meeting was presided over by Chief Election Commissioner Sikandar Sultan Raja. ECP secretary and senior officers were in attendance.
The ministry asked for more time from the commission for making the prototype, saying that work on the device would be completed by the third week of July, after which it will present the machine to the ECP.
Last month, the government had promulgated a presidential ordinance authorising and binding the ECP to procure EVMs. It is aimed at enabling the overseas Pakistanis to exercise their right to vote while staying in their country of residence in the next general elections. According to media reports, the government's move is still debatable among the ECP officials and the opposition, according to the media reports.
Thanking the sci-tech ministry for its services, the commission said it is determined to use technology in elections. However, it stressed the need for taking all stakeholders on board, especially political parties and voters.
"It is the constitutional responsibility of the ECP to take all stakeholders into confidence in reaching any decision," the ECP said, adding that the electoral body intends to contact political parties on the matter soon.
The ECP also had its second meeting on internet voting. The information technology ministry officials, other senior officers and a Spanish consultancy firm briefed the committee on the technical audit report of the National Database and Registration
Authority (NADRA)'s internet voting system.
In the report, the firm has compared NADRA's i-voting system with the systems of France, Mexico, and Estonia. Officials told the ECP that France has stopped using i-voting while Mexico and Estonia are using the system.
The Spanish consultancy firm said that "NADRA's i-voting system is not of world standard, and recommendations have been given for making it as per the world technology."
The CEC has called a meeting next week to review the Spanish consultancy's report in detail.