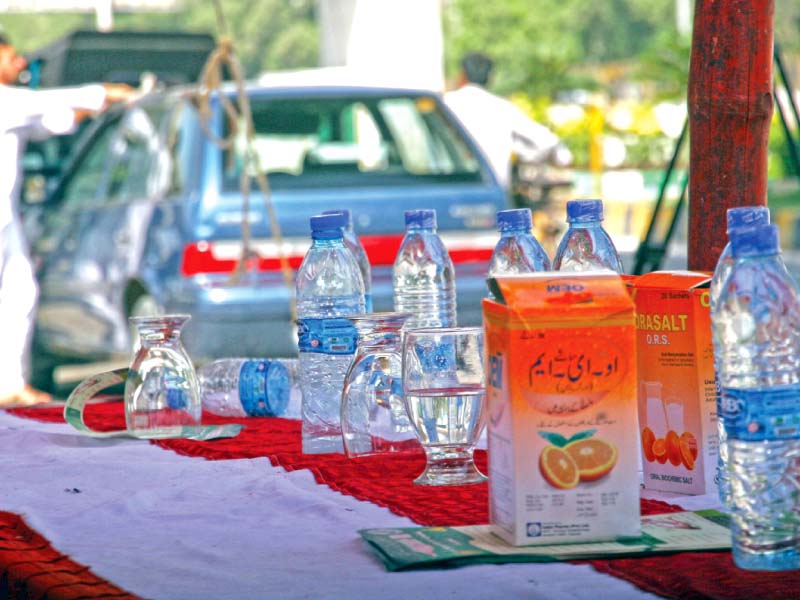 ---
RAWALPINDI:
Health experts suggested that the residents of the twin cities adopt protective measures to stay safe from various diseases likely to erupt due to the weather conditions as Pakistan Meteorological Department forecast on Tuesday hot and dry weather during next week.
District Health Authority (DHA) Chief Executive Officer (CEO) Dr Faiza Kanwal stated that patients suffering from stomach-related disorders such as diarrhoea, vomiting and stomachache visit hospitals more often in summer than in other seasons. She said the rising temperature results in various respiratory illnesses, adding that children with low immunity and vulnerability to sickness often fall sick during this time of the year.
The CEO further advised the people to drink plenty of water, juices and use watermelon to wash out their upper respiratory system.
Stressing upon preventive measures, ENT specialist at Benazir Bhutto Hospital Dr Muhammad Aslam advised residents to avoid going out unnecessarily in the sun from 10am to 5pm. If they do, they must take preventive measures such as covering their heads, drinking ORS and water frequently to stay hydrated, he maintained.
"If they feel their body temperatures rising or experience a headache, they should find shade immediately and drink water as headaches are caused when the body is dehydrated," he added.
Published in The Express Tribune, June 2nd, 2021.