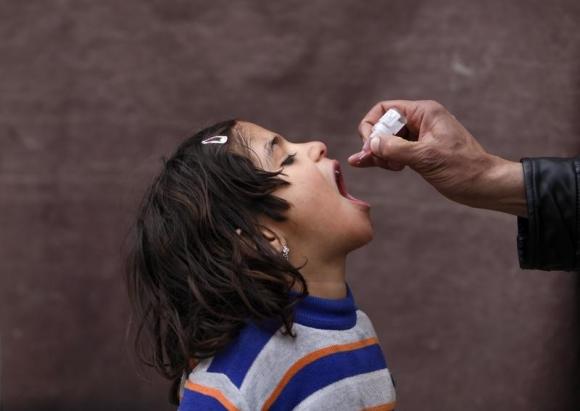 ---
RAWALPINDI:
A five-day polio campaign in Rawalpindi will be beginning from June 7 after environmental samples for the polio virus were tested negative in the district.
Health authorities stated last week that polio teams have been formed and the schedule will be finalised by June 5 after completion of the polio vaccinators' training.
They said that during the campaign, political and social activists and religious scholars will also be involved to persuade unforthcoming parents to vaccinate their children.
Rawalpindi District Health Authority Chief Executive Officer Dr Faiza Kanwal said that in the past, polio was found in environmental samples in the district but now laboratory test reports of 15 environmental samples, taken from different areas, have tested negative which is a good sign.
"To achieve the polio vaccination results, we will also involve political and social circles to persuade reticent parents to get their children vaccinated so that they are protected from catching the crippling disease in the future," she said.
According to the CEO, during the polio drive in addition to setting up fixed transit centres, mobile teams will be formed in all tehsils except for city and cantonment areas.
She maintained that areas more susceptible to polio will be given extra attention to reach out to every child.
Published in The Express Tribune, June 1st, 2021.
COMMENTS
Comments are moderated and generally will be posted if they are on-topic and not abusive.
For more information, please see our Comments FAQ