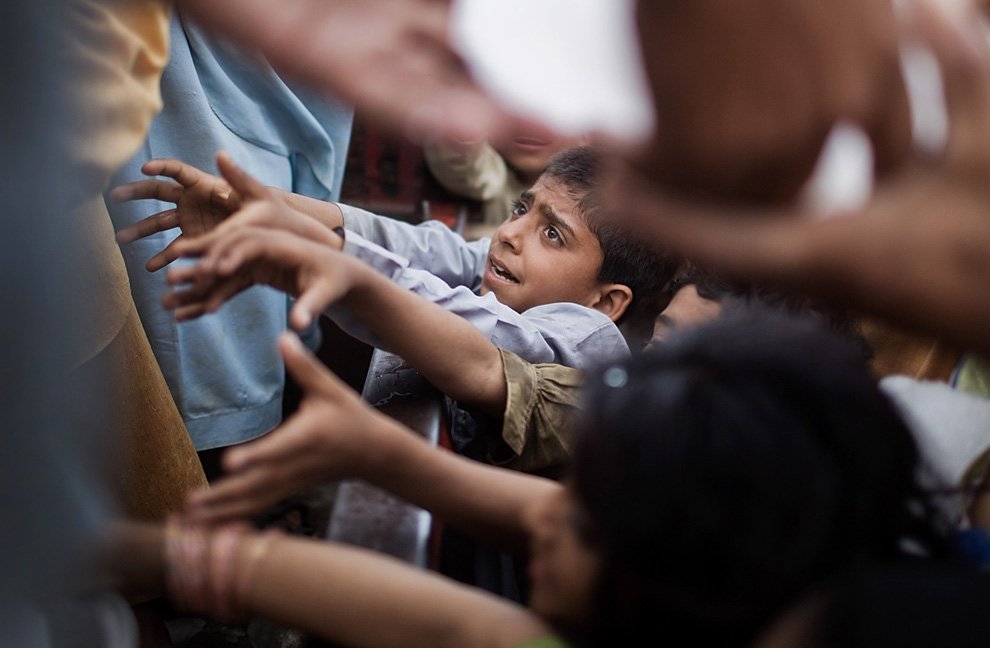 ---
KARACHI:
When you see the unemployment rate of 4.5% in Pakistan, it does not seem very alarming. What is alarming is still the high rate of poverty at 21.5%, though it has decreased as per the CBN approach.
Poverty declined from 50.4% in 2005-06 to 24.3% in 2015-16 (GoP, 2018). But there is a long way to go, especially in terms of rural poverty, which is much higher than urban poverty.
Rural poverty has been measured at 27.6% (2018-19) in contrast to the urban poverty rate of 10.7% in the same year (Iqbal, 2020).
Poverty levels differ at provincial levels too as it is more pronounced in Balochistan as compared to other provinces.
Another thing, although important but less documented, is the gender dimension of poverty. Discriminatory gender practices prevalent in society shape men's and women's choices and life opportunities differently.
The incidence of poverty among women in contrast to men is higher. It is characterised by low endowment of land and productive assets, unemployment, discrimination in the labour market, and limited access to economic options and political processes.
Read: Awan highlights poverty alleviation schemes
But what is this CBN approach to measuring poverty? This is a uni-dimensional approach. It takes into account the non-food expenditures (for things like clothing, shelter and education) required for households along with food expenditures.
Apart from this, Pakistan also uses the Multidimensional Poverty Index (MPI) based on education, healthcare and living standard dimensions. "No poverty" being one of the SDGs, with deadline just nine years ahead, Pakistan needs to show further commitment to ending poverty in all its forms.
"Agenda 21" emphasises that since poverty is a complex multidimensional problem, the solutions should be customised to each country's need. However, with the Covid-19 outbreak, the poverty rate in Pakistan is predicted to increase to 40%, according to the International Monetary Fund (IMF).
A losing battle
Previously, Pakistan has not been able to sustain reduction in poverty due to poor policy implementation and gaps in policies. A case in point is the three land reforms. Rural poor, landless households, were not included in the list of beneficiaries of land during these reforms.
The incidence of poverty is highly linked with literacy and education. The neglect of social sector spending on education and healthcare facilities has resulted in the poor having low levels of skills, resulting in finding employment in only low-paid jobs, and poor health, which reduces the capacity to work.
Transitory poor
While it is a fact that the poor are always with us, most remain in poverty only temporarily. Put differently, the poverty problem in Pakistan is not of the stock of chronically poor people, but of a high turnover of the transitory poor.
This means that if the government aims to reduce poverty in the long term, then only focusing on the existing poor with anti-poverty interventions may involve a high degree of leakage.
Although the existing poor may benefit, a portion of the population will move in and out of poverty between one year and the next.
Second, if the government cares primarily about reducing the poverty headcount, it should focus efforts on increasing exit from and decreasing entry into poverty levels.
In recent years, Pakistan has made tangible efforts to combat poverty, especially with the introduction of Benazir Income Support Programme (BISP) in 2008 and then its transformation in 2019. Many disjointed and often overlapping social protection programmes were brought under one umbrella in 2019 and called Ehsaas.
The recent Covid-19 pandemic was tackled by responding very quickly through the Ehsaas Emergency Programme whereby Rs12,000 was given to 12 million families by using data of the National Social Economic Registry of the BISP.
Pakistan thus scaled up its cash transfers by 281% as compared to its pre-Covid coverage levels (World Bank, 2021). This earned the recent acknowledgment by the World Bank with the ranking of this programme among top four global social protection interventions.
Yet even with this stellar achievement, the pace of poverty reduction is hindered primarily due to macroeconomic challenges and associated slowdown in growth.
To add to this are the burgeoning debt burden, declining Pakistan's competitiveness in the increasingly skill-based global economy and ineffective resource allocation (in ghost schools and absenteeism of health staff in public hospitals).
Solutions
With consistent efforts, Pakistan can reduce poverty levels. Yes, the social protection programmes are key to this, but there are other dimensions that the government needs to focus on.
There is a need to focus on the education of poor because human capital plays a vital role in breaking the vicious cycle of poverty. Public and private sectors, along with community participation, should manage and create human capital in the shape of better technical education that will increase the productivity of poor.
The government needs to take concrete steps to increase job creation and raise the minimum wage of full-time workers along with ensuring compliance with the minimum wage law.
There is a need to formulate risk management programmes, which can help the poor prevent and cope with the financial and natural shocks. Microfinance and food transfer programmes may be mixed with other mechanisms for effective risk management.
Read more: Lessons to learn from China's historic triumph over poverty
There is also a need to support poor people's social capital by assisting them in engaging with market and non-market institutions to strengthen their influence over policy.
Marginalisation of certain segments of society creates systematic barriers to social mobility and it is important that the government strives to enforce equality and ensure representation for all in society.
It is important to provide access to clean water and sufficient daily nutrient requirement as it helps combat poverty by reducing stunting and wasting. Easy access to healthcare, subsidised medicines and crackdown on quacks are essential.
There is a need to provide cheaper and easier access to technology and innovation including internet access and affordable energy in order to provide equal opportunities for the poor so that they could break out of the poverty trap.
And most importantly, the government must find ways to develop and implement rapid and sustained economic growth policies and programmes, allowing the poor to participate and contribute to the growth. Nicholas Kristof rightly points out that "worrying about bills, food or other problems leaves less capacity to think ahead or to exert self-discipline. So, poverty imposes a mental tax."
The writer is a PhD scholar at IBA, Karachi
Published in The Express Tribune, May 31st, 2021.
Like Business on Facebook, follow @TribuneBiz on Twitter to stay informed and join in the conversation.