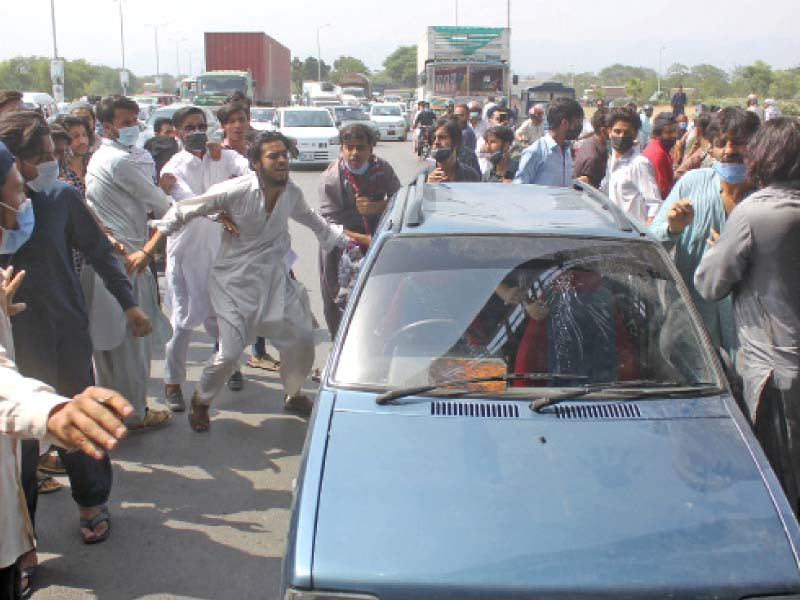 ---
RAWALPINDI:
Police resorted to baton charge and shelling as a protest saged by matric and intermediate students at Faizabad interchange turned violent on Saturday.
Owing to the demonstration, the traffic movement remained suspended for around two hours.
The incensed protesters also damaged vehicles and set trees on fire following which the police launched a baton charge and fired tear-gas shells to disperse the demonstrators.
The protesters demanded the government to revoke its decision of physical presence for the annual board exams. The students cited that they took online classes the whole year owing to the pandemic situation.
Therefore, the protesters said that the exams should be conducted online too.
Owing to the demonstrations, the traffic movement remained suspects for around two hours at Faizabad interchange and the motorists faced extreme difficulties.
After which a heavy contingent of Islamabad police reached the interchange, the police baton-charged and fired tear-gas shells to disperse the protesters.
The clashes caused traffic jams on Express Highway and Rawal Dam Road.
Published in The Express Tribune, May 30th, 2021.