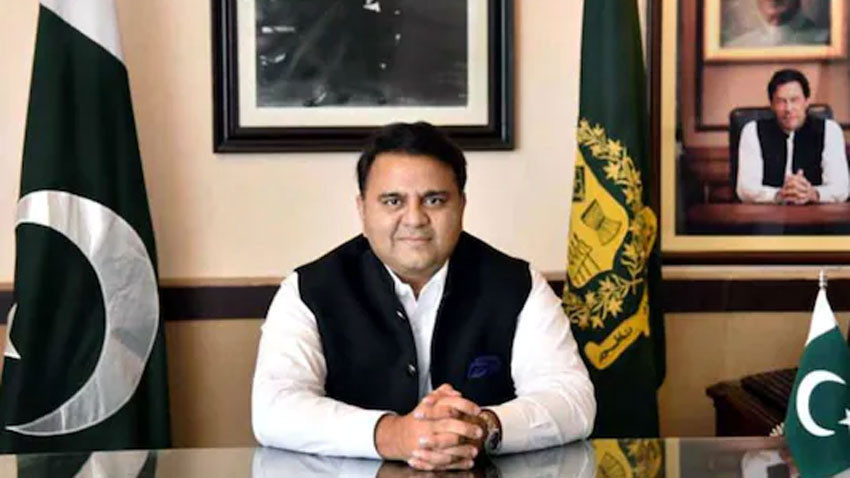 ---
Minister for Information and Broadcasting Fawad Chaudhary on Saturday again urged the opposition parties to talk with the government on the issue of electoral reforms.
He added that leaders from the other side of the aisle should talk if they are serious about reforms rather than squabbling in the Pakistan Democratic Movement (PDM).
"Shehbaz Sharif should first focus on uniting the PML-N instead of uniting the opposition," the minister said on Twitter.
شہباز شریف پہلے اپوزیشن کو اکٹھا کرنے کی بجا ئےنون لیگ کو اکٹھا کرنے پردھیان دیں، کشتی بھنور میں ہےاگراس سے نکلے تو فضل الرحمنٰ کا کندھا تو ہر انتشار کیلئے حاضر ہی ہے، اپوزیشن سنجیدہ ہو تو الیکشن اصلاحات پر بات کرنے کیلئےPDM جیسے چوں چوں کے مربعے کی بجائے پارلیمانی لیڈرز بات کریں

— Ch Fawad Hussain (@fawadchaudhry) May 29, 2021
On May 27, it was reported that the gulf within the PDM is widening as enfeebled efforts by PML-N leader Shehbaz to piece together the fragmented opposition alliance continue to fail.
Sources told The Express Tribune that despite the ongoing attempts at reconciliation, PPP's return to the multiparty alliance has become even more difficult in the light of recent strong statements made by PML-N leaders Maryam Nawaz and Shahid Khaqan Abbasi.
Sources close to PDM said that in the wake of deepening fissures, a meeting has been scheduled on May 29 (today) to discuss the strategy to bring PPP and ANP back to the alliance.
Read more: PDM to deliberate on PPP, ANP separation tomorrow: Shehbaz
However, due to the mounting tensions between the leaders of PPP and PML-N, the chances of its success are slim, sources said.
The turmoil between PPP and PML-N had deepened when PDM issued an "explanation letter" to the PPP and the ANP and five opposition parties formed a separate bloc of 27 senators in the upper house.
Resultantly, the PPP and the ANP parted ways with the PDM by submitting their leaders' resignations from all posts of the 10-party anti-government alliance which was formed in September 2020 to oust the government and curtail the role of the establishment in politics.
"The PML-N expects PPP to re-join the alliance on a condition [to respond to the show cause notice], while the PPP is adamant on an unconditional return and does not want to be held accountable for anything," the sources said, adding, "the tense situation has become a political quandary for Maulana Fazlur Rehman who has now sought the recommendations of other parties to come up with a better strategy."