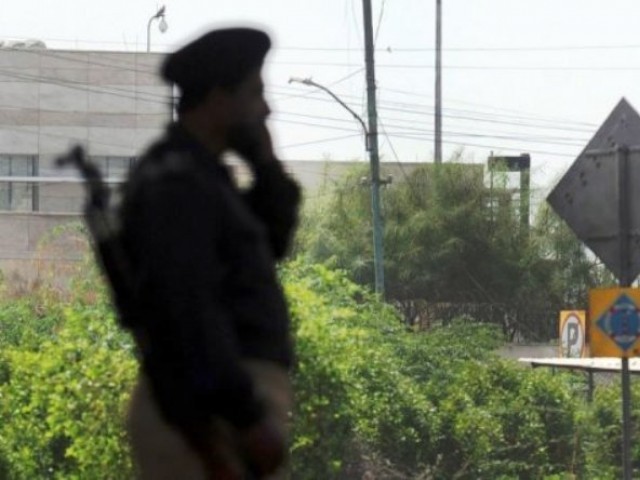 ---
LAHORE:
In another incident of police high-handedness, a traffic warden and policemen hurled abuses and manhandled a man and his sister in the North Cantonment police station area.
The warden identified as Akram during initial investigations had stopped a girl and her brother riding a motorcycle for a reported violation. He had asked for a driving license. Reportedly, the motorcyclist was carrying an expired licence and it needed renewal. The man and his sister requested the warden to let them go promising they would get it renewed as early as possible.
However, the warden snatched her phone from the girl. They followed him and insisted he returns it. The warden moved to the police station. The citizens followed him.
In the police station, the girl requested the warden to return her phone but the warden not only misbehaved with her but also manhandled them. DIG Operations Lahore Sajid Kiyani has taken notice of the incident and ordered an inquiry into the matter. He had said no policeman can be allowed to misbehave with the public.
Blatant abuse of power, popularly known as "Police Gardi" is a deeply ingrained culture of the Punjab Police as very frequent cases are kept being reported.
Every other citizen coming into interaction with the police complained about misbehaviour. Hurling abuses, manhandling, thrashing, breaking bones, nose etc look like very minor incidents of the highhandedness by the police as the force has brutal killing cases including custodial death of ATM thief Salahuddin, Sahiwal massacre of children, Model Town tragedy and other countless cases of fake encounters and custodial deaths to its credit.
The cases are so frequent that hardly a month passes when a case that has been filmed on a mobile phone makes headlines on media.
On May 5, SHO Nishter Colony Muhammad Haseeb brutally tortured a food vendor and also over-turned his pushcart. In the same week, SHO New Anarkali Police Station and few other policemen were also caught on camera torturing citizens in the name of implementation of coronavirus SOPs.
In March, an official of Dolphin Squad had tortured a student in Township.
On February 23, an assistant sub-inspector (ASI) broke the front teeth of a citizen on a minor issue in Akbari Gate police station limits infuriated over a minor exchange of harsh words.
In a similar incident in October last year, former CCPO Umer Shoib Sheikh had hurled abuses at a woman who had complained against a cop in Raiwind. In November 2020, Johar Town police had subjected a school manager to torture.
In September 2020, an ASI Azmat Ullah of Iqbal Town had not only tortured but turned the food stall of a vendor upside down for asking money for food.
In April 2019, a 20-year-old man his lost life while another youth was injured after a police mobile hit them in Lorry Ada police limits.
The same day another incident of torture of a youth by policemen was also reported in the provincial capital.
In August 2017, an Anti-Riot Force official was found guilty of torturing citizens and also attacking their houses for filing a complaint against him. An incident of torture by a DSP was also reported in Lorry Ada in a park on Independence Day 2017. In 2019, a policeman had not only hurled abuses but also subjected citizens to torture in court premises.
In an incident in the same year, a Dolphin Squad team was also caught on camera torturing shopkeepers for refusing to pay a bribe to them on Band Road.