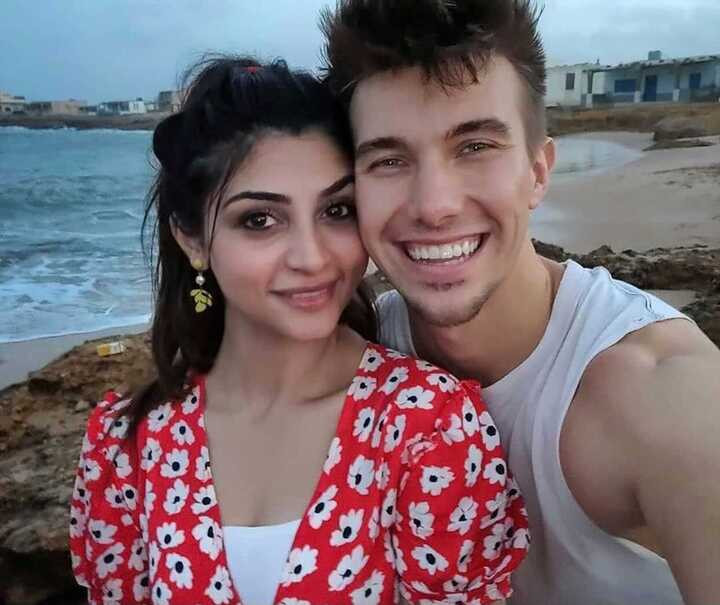 ---
Christian Betzmann and Zoya Nasir's very public breakup has garnered varied opinions from fans and followers. The German influencer and Pakistani actor had announced their engagement earlier this year.
This past weekend, Zoya Nasir and her fiancé, German influencer Christian Betzmann, made headlines after the former announced she had broken her engagement over recent incidents. Betzmann had irked many with his stance on Palestine, whilst calling Pakistan a 'third world country'.
Now, Betzmann has shared what he calls the one last post with his ex-fiance, Nasir.
"This was our first and our last post together. I had such an amazing time with you and will never forget these past one and a half years. Unfortunately, we both have different views on life and want a different future," he wrote, adding, "I continue to wish you all the best in life. Thank you for all the love and support you have shown us as a couple and as two individuals moving forward."
Earlier, announcing her split with Betzmann, Nasir had said, "It's with a heavy heart I'm announcing that Christian Betzmann and I are no longer engaged to be married. His sudden change in stance towards my culture, my country, my people and insensitivity towards my religion has lead me to take this difficult and irrevocable decision."
She concluded, "There are certain religious and social boundaries that can't be crossed no matter what, hence, the decision to part ways."