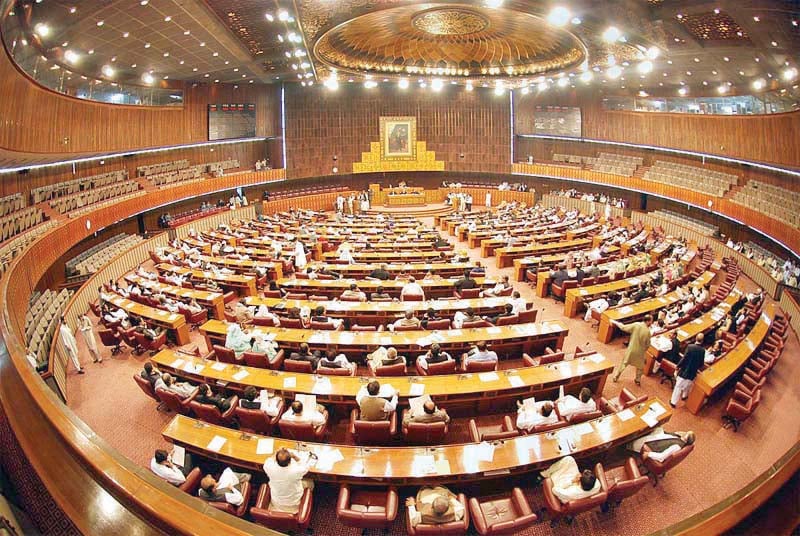 ---
ISLAMABAD:
The National Assembly Standing Committee on National Health Services, Regulations and Coordination passed the Federal Medical Teaching Institute Bill, 2020 the other day.
The committee meeting chaired by Khalid Hussain Magsi, included certain amendments proposed by the members after detailed deliberations in the bill of Medical Teaching Institution (MTI) and decided to move the bill to the parliament.
Special Assistant to the Prime Minister on National Health Services Dr Faisal Sultan informed the committee that on the objection of employees of Pakistan Institute of Medical Sciences (PIMS), the word 'corporate' has been replaced in the proposed bill. He said that the third party will make an audit of the governing body and added that famous personalities related to the health profession have been included in the board. He added the board can appoint a hospital director, medical director, dean, director of finance and director of nursing. He said that the hospital committee will have the power of appointments while the final approval will be made by the board.
He added there will be open choice under this bill as if someone wants to continue the job as a civil servant then this right can be exercised besides having the option of working as an employee of the organisation. He said that there was some confusion in public about free medical services after MTI and made it clear that fee will be charged on using private rooms in the hospitals. He said that efforts are being made to make a formula as per Supreme Court directions on running hospitals on contract basis in Sindh.
The committee also discussed the performance of the Pakistan Nursing Council and directed that PNC may submit the comprehensive report of 254 nursing schools on their performance and available resources. The body deputed MNAs Dr Samina Matloob and Dr Shazia Sobia Aslam Soomro to make random checks on them.
Published in The Express Tribune, May 26th, 2021.