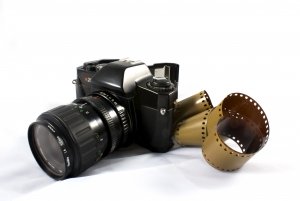 ---
ISLAMABAD:
As the trend for outdoor photography is increasing and becoming the main hub of attraction for citizens, the number of professional young photographers with cameras slung over their shoulders are offering discounted services to visitors at the Rose and Jasmine Garden in the federal capital.
The Covid-19 pandemic is affecting a lot of businesses, and the photography industry is no exception. It has changed the photography trend as people mostly prefer to hold shoots outdoors, keeping in mind the anti-Covid safety measures.
We are now working on outdoor photoshoots as studios, unfortunately, remain closed given the pandemic and we certainly wouldn't want to take any risks, one such photographer stated.
Another photographer said lockdown imposed in the country will have a large scale impact on the photography industry with the cancellation of events, studio shutdowns with no work for freelancers. "I am offering discounted services to earn money which is the last hope for me and my family," he added.
Photographers are facing the brunt of severe economic hardships in their lives due to the lockdown, said a professional, adding that there is no work at the time.
Meanwhile, a visitor at the park maintained that wearing a face mask is the most important safety measure when going for outdoor photography during the deadly outbreak.
Rose and Jasmine Garden allows us to shoot our most important events here and capture the atmosphere in the background at much lower rates than usual. APP
Published in The Express Tribune, May 25th, 2021.