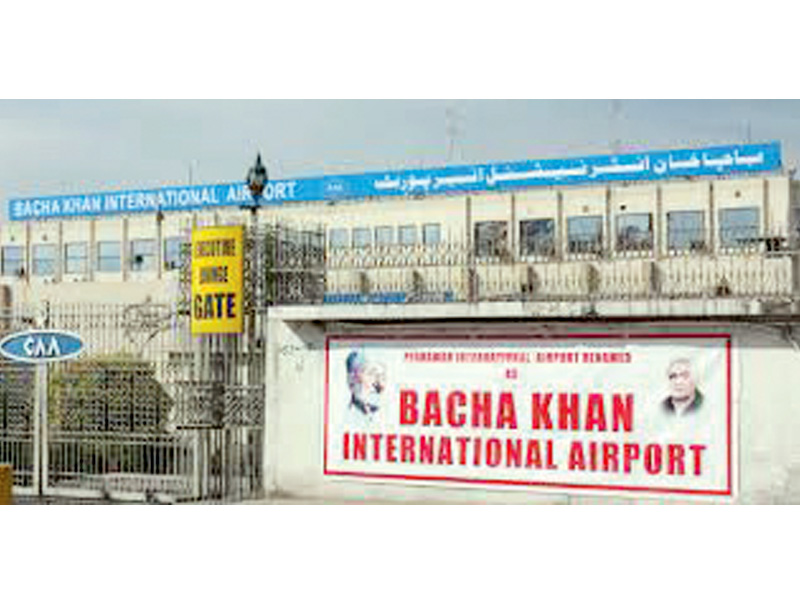 ---
At least 39 passengers from UAE test positive for Covid at Peshawar airport
Airport official claims about 137 passengers have tested positive for virus in recent days
---
PESHAWAR:
At least 39 passengers, who arrived from the United Arab Emirates (UAE), tested positive for the novel coronavirus after reaching Pakistan on Thursday.
According to details, two passenger flights, including Pakistan International Airline (PIA) and Emirates Airline, carrying around 500 passengers arrived at the Bacha Khan International Airport (BKIA) in Peshawar early in the morning.
The passengers reached the international lounge where the federal health department officials started receiving test samples.
Those infected by the virus were transferred to a quarantine facility being run by Peshawar's district administration.
Read CAA takes notice of inbound passengers with fake Covid PCR test reports
"Over one-third of the passengers were earlier reluctant but were told that no one except those who test negative will be allowed to leave the premises," a senior official at the facility informed.
The official who requested anonymity informed that 39 passengers tested positive for Covid-19 and were quarantined immediately.
"We have been constantly asking the federal government to raise this issue with the UAE authorities and other governments, and to make test reports mandatory for travelling purposes," the official informed.
"This is not the first flight. Over 137 passengers have tested positive in recent days," the official claimed.
Airport management, that initially faced problems, says they have imposed a ban on entry into the facility.
Read more Oxygen in K-P reaches staggering price
"What we can do is maintain social distancing and enforce SOPs. We have adopted all precautionary measures. The health section is doing its job," BKIA Chief Operating Officer Obaid Ur Rehman Abbasi told The Express Tribune.
Abbasi also informed that some of the airport staff members also contracted the infection. According to him, the virus could have been transported to the staff by passengers flying in from outside Pakistan since the airport staff remains in contact with them.
Pakistan had previously raised concerns with the UAE that many citizens were returning home from the Gulf Arab state infected with Covid-19 and that crowded living conditions for workers in the UAE could be a factor in spreading the virus.