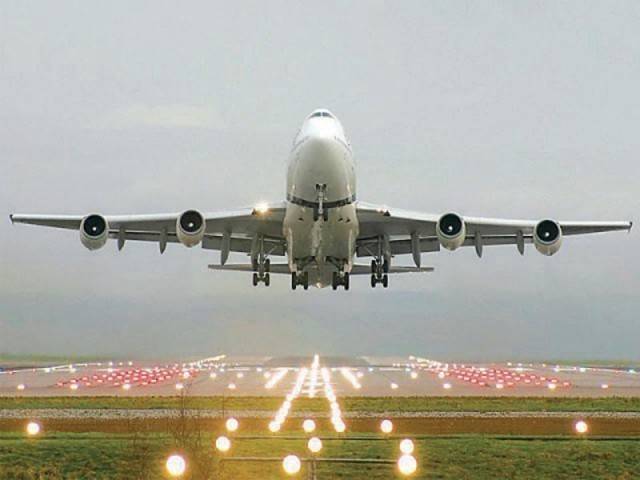 ---
CAA takes notice of inbound passengers with fake Covid PCR test reports
Such travellers have undermined national efforts made to limit the spread of the pandemic, the CAA says
---
KARACHI:
The Civil Aviation Authority (CAA) on Tuesday took notice of passengers travelling to Pakistan with fake Covid-negative PCR test reports.
Passengers travelling to Pakistan from any country are required to present an RT-PCR test before commencement of travel, conducted within the 72 hours prior to commencement of travel to Pakistan, read the travel directive issued earlier by the CAA.
The CAA said that passengers travelling to Pakistan with fake Covid-19-negative PCR test results had endangered not only passengers travelling with them, but also undermined the intense efforts being made at the national level to limit the spread of the pandemic.
"Passengers coming to Pakistan should undergo Covid test only from certified laboratories. Negative report of any passenger without the correct QR code will not be accepted," the authority added.
The CAA added that passengers, who are not registered in the Pass Track App, were not eligible to travel to Pakistan and their reports would not be accepted. It further directed all airlines to strictly follow the instructions.
Read more: Covid test mandatory for int'l inbound passengers
"The onus of contributing towards this national cause does not only fall on the CAA but is shared by all concerned stakeholders including the airline operators," the CAA added. Along with civil aviation, airline operators also have a responsibility to stakeholders.
According to the travel guidelines issued by CAA on May 5, category C countries – which are 23 – were banned except for those given exemption by the NCOC exemption committee.
"In case any airline transport any passenger without RT-PCR test then the airline shall be liable to financial and administrative penalties as per civil aviation rules," the document read.
On arrival, a rapid antigen test will be conducted for all passengers in international airports.
Tests of such reports would be available in 20 minutes, it read, adding that after eight days, another Covid test would be conducted that will determine the quarantine period of passengers.
The aviation body also made it mandatory for all passengers travelling to Pakistan to download and install the 'Pass Track' app and enter their personal details as required.