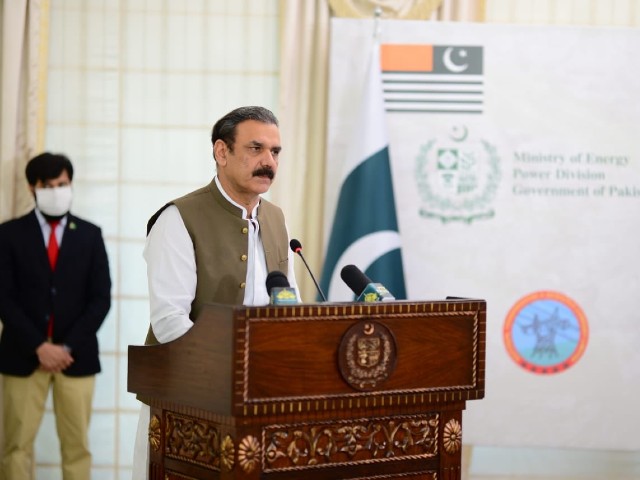 ---
ISLAMABAD:
The Balochistan High Court will take up a petition on Thursday (today) filed to stop Lt Gen (retd) Asim Saleem Bajwa from working as the chairman of the CPEC Authority.
A division bench of the BHC, led by Chief Justice Jamal Khan Mandokhail, will hear the petition.
The plea was filed by Pakistan Bar Council member Munir Khan Kakar, making the establishment secretary, the planning, development and reforms ministry, the private secretary to the prime minister and Asim Saleem Bajwa as respondents.
The petitioner contended that Bajwa was illegally holding the position of the CPEC Authority chairman by availing all the perks and privileges that come with it.
READ 88% work on first CPEC hydropower project completed: Asim
He added that there was no ordinance or act to authorise the federal government to permit him to hold the office.
"[The] applicant/petitioner has challenged the status/office of respondent No 4 chairman/chairperson China-Pakistan Economic Corridor Authority (herein after referred as CPEC), the same office was established through ordinance No XII of 2019 on 8-10-2019, and as provided under sub clause (2) of Article 89 of the Constitution of Islamic Republic of Pakistan 1973, the same ordinance has expired after 120 days, but despite expiry of above ordinance the respondent No 4 with the consent of respondents No 1 to 3 is still illegally holding the office of the chairman/chairperson of CPEC by obtaining all the perks and privileges from the public exchequer," the petition read.
The petitioner further pointed out that there did not exist any act or ordinance authorising Bajwa to hold the office of CPEC Authority chairman or authorising the respondents No 1 to 3 to allow the respondent No 4 to hold the office.
"As such the respondent No 4 is required to be restrained from holding the said office," the petition added.