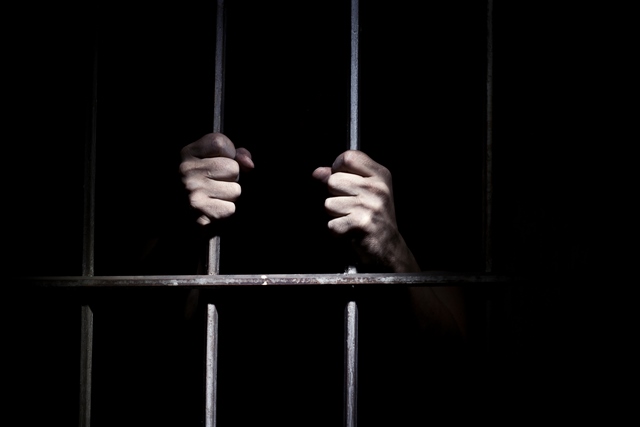 ---
LAHORE:
As political tensions between India and Pakistan continue to mount and stringent efforts to control the spread of Covid-19 bring the smooth running of affairs to a halt, the repatriation process of prisoners seems to have also been delayed indefinitely.
According to a list released by Aghaz-e-Dosti, an NGO working to promote peace between Pakistan and India, 67 Pakistanis are awaiting repatriation process in Indian prisons despite having completed their terms; one of the Pakistani prisoners completed his sentence in 1998.
The list is based on data exchanged between Pakistan and India on January 1, 2021 under the agreement on consular access between the two governments, which was signed in 2008.
Ravi Nitesh, founder of Aghaz-e-Dosti, told The Express Tribune that according to the figures, there are 263 Pakistani prisoners in Indian jails. Of them, 67 have completed their sentences, including Abdul Rashid, son of Ghulam Rasool, who completed his sentence in 1998 and is currently imprisoned in a detention centre in Amritsar.
READ Elahi irked over lack of health services in jails
Many prisoners who have not been released yet already completed their sentences in 2006, 2010 and 2014. Similarly, 54 prisoners are currently serving their sentences. Of the 125 detainees, six are deaf and mute, while 17 have not yet been identified. A large number of the detained fishermen were arrested during 2018 and 2020. The detained Pakistani fishermen also include those who were arrested in 2013 and 2014.
Whereas, according to Ravi Nitesh, there are 49 Indian nationals in Pakistani jails. Of them, 32 have completed their sentences, and 18 prisoners served their sentences more than five years ago.
An Indian prisoner who completed his sentence in 2004 has been languishing in Pakistani jail for 17 years. One of the Indian prisoners has been sentenced to death while the cases of six prisoners who were arrested in 2019 and 2020 are pending. Similarly, a total of 270 Indian fishermen are in Pakistani jails.
The NGO has called for a quick release of deaf and mute prisoners on a priority basis and urged the governments to take serious efforts to make the process easy. Stressing upon the importance of NGOs in enabling timely release of detained prisoners, the NGO demanded that the details of the prisoners should be published at the official level.
It is pertinent to note that families of most of the detainees have not been able to verify their identity documents and have not received NOCs from the concerned agencies for their release.
COMMENTS
Comments are moderated and generally will be posted if they are on-topic and not abusive.
For more information, please see our Comments FAQ