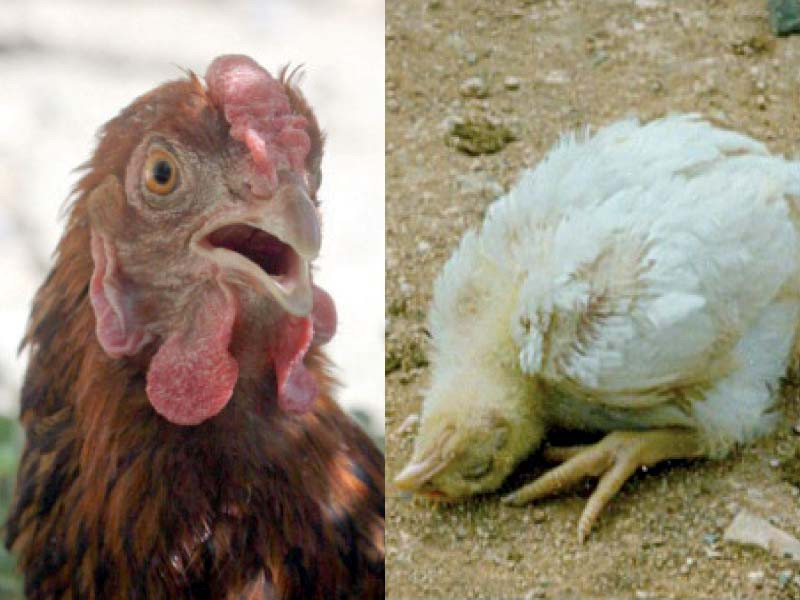 ---
LAHORE:
The Pakistan Poultry Association (PPA) has declared the Ranikhet disease as a major reason for the surging price of chicken meat.
PPA (North Region) Chairperson Raja Atiqur Rehman Abbasi said that the rate of poultry had been steadily rising for some time now. "There is no intervention by the government or association to help curb the disease. In the current situation, a large number of chickens fall prey to the disease of Ranikhet on poultry farms."
About 50% of poultry deaths were due to this disease alone and poultry farmers had been forced to shut down after losses, he added.
The PPA chairperson further said that the price of poultry had also gone up since no relief was given by government to poultry farmers.
Last year, poultry owners suffered losses due to the coronavirus situation which led to many farmers closing down their businesses.
This had led to a drop in production, he elaborated. "If broiler meat is not available in the country, mutton beef prices will rise further. At the moment, only broiler meat is controlling food crises in the country as it is the only source of protein that is available at low prices."
He further said that the government should also review the demands of the poultry industry and provide relief to them.
"The Poultry Advisory Committee should be reinstated. Although the poultry rate is very high, farmers are still suffering due to mortality and feed rate."
Therefore, they should be provided loans at least mark up to cover their losses and tubewell tariff should be imposed on poultry, he stated.
"Abolish import duty and tax on poultry medicines, vaccines, equipment and poultry feed components. Vaccines for Ranikhet and other diseases should be prepared in government laboratories and they should be provided at cheap prices to poultry farmers so that diseases can be controlled."
Published in The Express Tribune, May 20th, 2021.