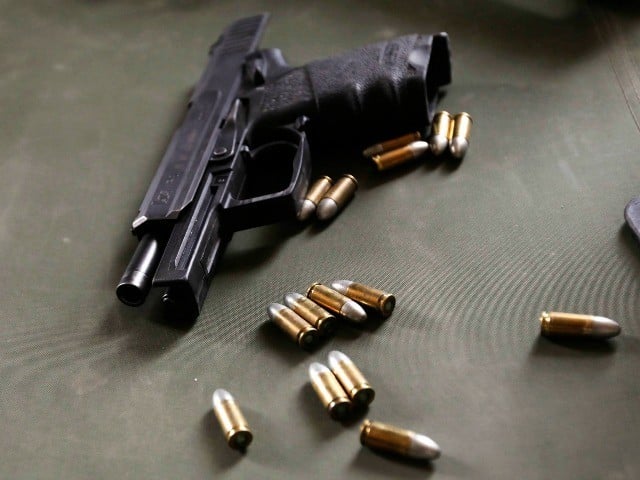 ---
SWAT:
In yet another tragic incident, a teenager accidentally shot himself while making a video for the popular video-sharing platform, TikTok, on Wednesday in Khyber-Pakhtunkhwa's Swat district, police officials said.
19-year-old Hamidullah accidentally pulled the trigger of a loaded TT pistol while filming the short video in the Kabal area of Swat which left him dead on the spot.
Police officials said that Hamidullah's friends, who were helping him in filming the video clip, rushed him to a nearby hospital but doctors pronounced him dead on arrival.
The video of the teenager's accidental death was widely circulated on social media, causing even more panic among the masses. Police sent the body for autopsy and started an investigation into the case.
Read more: Youngster killed while shooting TikTok video in Karachi
"This boy was pretending to commit suicide with a loaded pistol. He put the gun on his head and then it suddenly misfired. The unfortunate youngster died on the spot as he was directly hit in the head. There was no chance of survival," a police official said while talking to The Express Tribune
He added that they had received the video in which Hamidullah can be seen first loading the gun and then putting it on his head "jokingly".
"This happened on Wednesday in Kalaygay village of Kabal, Swat," the police personnel said.
The teenager was a college student and a big fan of the popular video-sharing platform. After a while, he started making his own videos which eventually led to his tragic death.
Also read: Karachi teenager shooting TikTok video 'accidentally' kills himself
Family members said that Hamidullah took the gun from home and did not know that there was a bullet in it.
It is pertinent to mention here that dozens of youngsters are killed each year in South Asia during dangerous video shoots. Some are hit by trains and others are drowned but despite the increasing number of deaths, the trend of this dangerous activity is only gaining momentum.