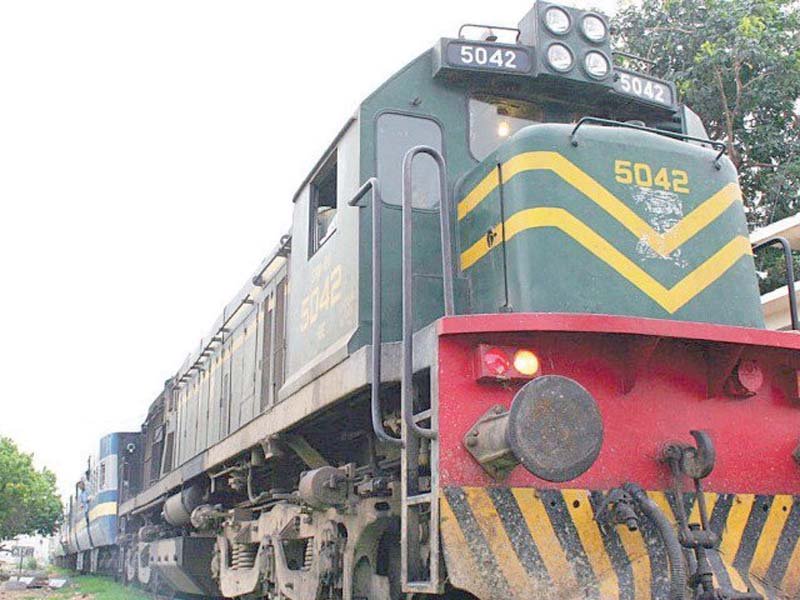 ---
ISLAMABAD:
Minister for Railways Azam Khan Swati has directed the Pakistan Railways (PR) management to make lists of ghost employees and to take strict disciplinary action against them.
He has also announced that the PR will run more trains under a public-private partnership to increase revenues.
Swati was chairing a high level meeting on Monday via video link. Ministry for Railways Secretary Habib-ur-Rehman Gilani, who is also PR chairman; Additional Secretary Arif Nawaz Baloch and other senior officials also attended the meeting.
During the meeting, the minister directed all divisional superintendents (DS) to reclaim all the PR land by removing all encroachments. "Use police force if needed [during such operations]," he said.
Swati directed officials to conduct photographic surveys of all the railway colonies and submit a report within 10 days. He also ordered the director generals of the Railway Estate Development and Marketing Company (Redemco) and the Railways Construction Pakistan (Railcop) to reconstitute their boards.
"We will have to take every measure to make the PR a profitable organization," he said.
He asked the PR chairman to collect data about the ghost employees. "I will take strict action against such workers," he said. The minister also asked Gilani to submit a performance report of senior officers from grade-19 to grade-21. "I will reward the officers showing good performance," he added.
The minister said some more trains are going to be run under a public-private partnership to increase the organization's revenues.
He said around 18,000 shipping containers arrive in Pakistan through the Chaman border crossing but 75% of this cargo is moved through trucks. He said there is a need to offer the PR's cargo trains to transport these containers.
Talking with reference to the Karachi Circular Railways (KCR), he said the PR has tasked the Frontier Works Organization (FWO) to repair the bridges on the largely defunct KCR route. "We are also going to outsource all the railways' hospitals and schools to increase our revenues," he added.
During the meeting the minister also commended the performance of the PR chairman and said he is doing his job with complete dedication.
COMMENTS
Comments are moderated and generally will be posted if they are on-topic and not abusive.
For more information, please see our Comments FAQ