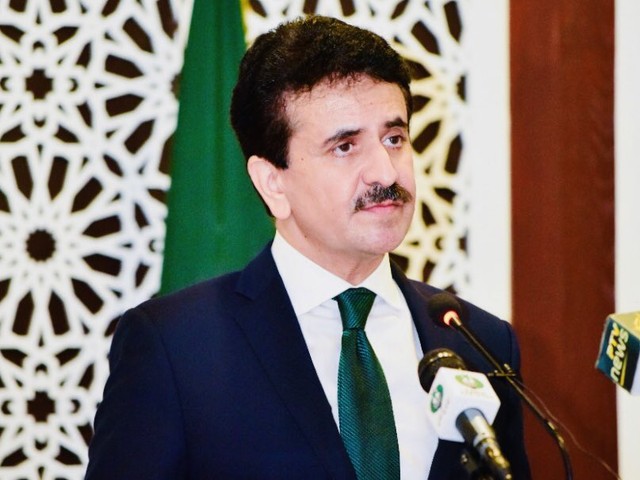 ---
ISLAMABAD:
Pakistan on Monday summoned the Afghan ambassador to lodge a strong protest over recent statements by Afghan leadership questioning Islamabad's role in the Afghan peace efforts.
Although the Foreign Office in its readout did not name any Afghan leader, official sources said the Afghan envoy was summoned over "baseless and unwarranted" allegations levelled by Afghan President Ashraf Ghani and his national security adviser.
The apparent hiccup in ties happened just days after Army Chief Qamar Javed Bajwa along with Director General of the Inter-Services Intelligence (ISI), Lt General Faiz Hameed, visited Kabul and assured Pakistan's all-out support to an "inclusive arrangement" in Afghanistan.
But in an interview to a German magazine, President Ghani accused Pakistan of supporting the Afghan Taliban. Ghani claimed Pakistan "operated an organised system of support" for the Taliban, adding that the Taliban "receive logistics there, their finances are there and recruitment is there".
"The names of the various decision-making bodies of the Taliban are Quetta Shura, Miramshah Shura and Peshawar Shura — named after the Pakistani cities where they are located. There is a deep relationship with the state," Ghani told German weekly news magazine Der Spiegel.
Asked whether he still believed in a peace process, Ghani said: "Peace will primarily be decided upon regionally, and I believe we are at a crucial moment of rethinking. It is first and foremost a matter of getting Pakistan on board. The US now plays only a minor role. The question of peace or hostility is now in Pakistani hands."
Read More: Soldier injured in attack from Afghanistan
The Afghan national security adviser also made similar allegations, something that shocked Pakistani authorities given the "positive engagement" between the two countries.
Foreign Office Spokesperson Zahid Hafiz Chaudhri confirmed that the Afghan envoy was summoned on Monday and handed over a written protest.
"Pakistan has conveyed its serious concerns to the Afghan side by making a strong demarche with the Ambassador of Afghanistan in Islamabad on the recent irresponsible statements and baseless allegations made by the Afghan leadership," Chaudhri said in a statement.
He added Pakistan had emphasised that "groundless accusations erode trust and vitiate the environment between the two brotherly countries and disregard constructive role being played by Pakistan" in facilitating the Afghan peace process.
"The Afghan side has been urged to effectively utilise the available forums like Afghanistan-Pakistan Action Plan for Peace and Solidarity (APAPPS) to address all bilateral issues," he added.
Pakistan has played a key role so far in facilitating and brokering the Doha deal as well as intra-Afghan talks. However, some in the current Afghan government view the Pakistani role with suspicion, fearing Islamabad wants to see the return of Taliban rule.
Islamabad on the other hand has made it clear that Pakistan has no favourites and that it doesn't want to see Taliban take over government by force.
The Afghan peace process hangs in the balance as the US began withdrawing troops from Afghanistan. With Taliban refusing to join the Istanbul Conference, there has been spike in violence in Afghanistan. There are fears that Afghanistan may slip into another cycle of civil war if parties concerned fail to agree on a peace deal.
COMMENTS
Comments are moderated and generally will be posted if they are on-topic and not abusive.
For more information, please see our Comments FAQ