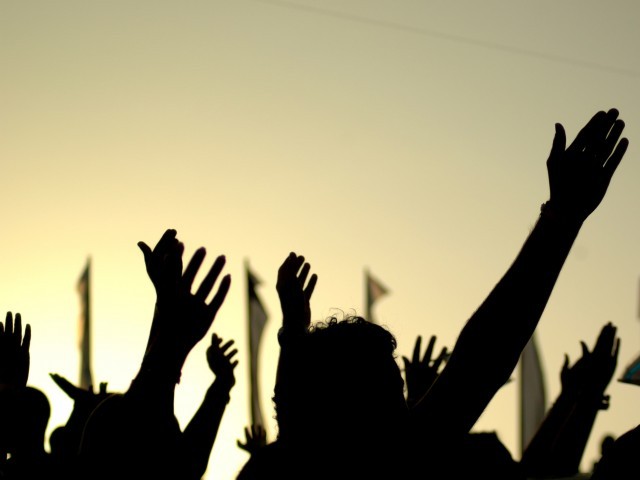 ---
ISLAMABAD:
A large motorcade rally was taken out in the federal capital to demonstrate harmony with the Palestinians and against Israeli barbarism on Sunday.
The motor rally started from Sector G-9 Community Centre and culminated at D-Chowk in Islamabad.
The participants of the rally rode cars and motorbikes and held placards with slogans against Israel's brutalities and indifference of world powers. Majlis Wahdate Muslimeen (MWM) Head Allama Raja Nasir Abbas Jaffri said that the game of fire started by Israel would end in its own destruction, adding that Israel's foundation has begun to crumble.
Read more: Israel air strikes kill 33 more Palestinians, death toll jumps to 181
Jaffri further stated that the conscientious Muslim rulers of the world would soon stand together against the oppressors. He remarked that more than 800 people have been injured while over 150 have been martyred due to Israeli bombing in Gaza, adding that tens and thousands of people have become homeless while buildings have been razed to the ground.
He commented that if Muslims have any sense of responsibility, they should step in and block the way of the monster that is Israel, stating that the eradication of Israel was the duty of every Muslim. Meanwhile, the Islamabad police was on standby outside D-Chowk in case of any untoward situation.
Published in The Express Tribune, May 17th, 2021.
COMMENTS
Comments are moderated and generally will be posted if they are on-topic and not abusive.
For more information, please see our Comments FAQ