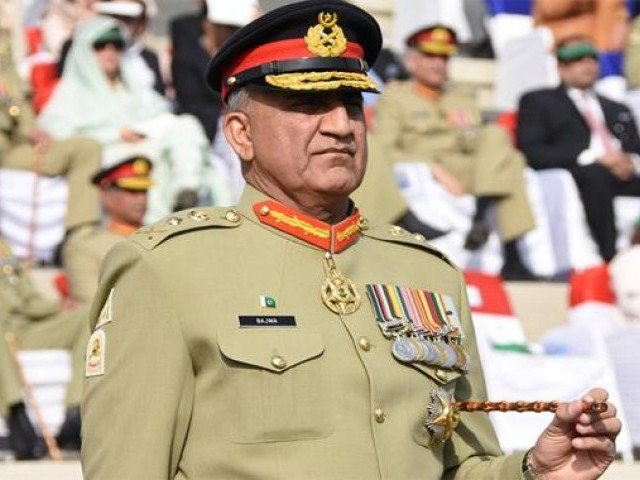 ---
Army chief General Qamar Javed Bajwa on Wednesday hoped for "greater cooperation" between Pakistan and the US in all domains, as Islamabad's efforts to reset ties with Washington has so far met with lukewarm response from the Biden administration.
The statement by the army chief came during a meeting with US Charge d' Affairs Angela Aggeler. The meeting is a part of ongoing efforts by the US to seek a political end to the Afghan conflict.
The US diplomat met the army chief days after Gen Qamar visited Kabul along with the UK's chief of defence.
Read Turkey, Pakistan, Afghanistan call on Taliban to commit to Afghan peace talks
The Inter-Service Public Relations (ISPR) said in a statement that during the meeting, matters of mutual interest, overall regional security situation, bilateral cooperation in various fields, fight against Covid-19 and recent developments in the Afghan peace process were discussed.
The army chief said Pakistan had sincerely supported the peace process and a prosperous, stable and peaceful Afghanistan was in the best interest of region in general and Pakistan in particular.
Gen Qamar also hoped for greater Pak-US bilateral cooperation in all domains in future.
The US dignitary acknowledged and appreciated Pakistan's continuous efforts and support for peace and stability in the region and pledged to further enhance bilateral relations between both countries.
Since the Biden administration has come to power, Pakistan has been making efforts to reset ties with the US.
Islamabad wants ties with Washington based on not just Afghanistan but beyond.
An apex body has also been set up by Prime Minister Imran Khan for preparing proposals to broaden bilateral cooperation with the US.
Officials said the government wanted the US not to look at Pakistan from Afghanistan or China's perspective or through Indian lens. However, the US has yet to respond to Pakistan's efforts.
President Joe Biden has not yet spoken to Prime Minister Imran Khan, something that is seen as unusual given the role Islamabad has in the Afghan endgame.
Read more Afghan Taliban declares three-day ceasefire for Eid celebration this week
Observers believe that the Biden administration appears to have linked future cooperation with Pakistan to the Afghan endgame.
The future of Afghanistan, however, hangs in balance as despite efforts and the start of the withdrawal of troops, there is no or little progress on the peace deal.
Taliban have refused to join the peace process after Biden extended the troops' withdrawal deadline.
Pakistan and other countries have been pushing Taliban to join the Istanbul Conference, an initiative of the US to strike a peace deal.
COMMENTS
Comments are moderated and generally will be posted if they are on-topic and not abusive.
For more information, please see our Comments FAQ