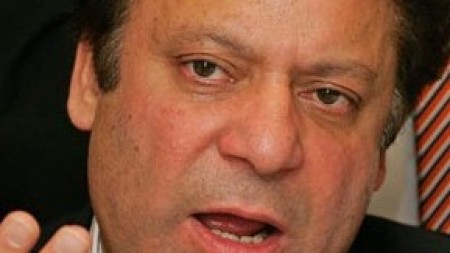 ---
Criticising President Zardari's speech in Garhi Khuda Bakhsh, PML-N chief Nawaz Sharif said the president has failed to forward any clear agenda in the public's interest.

Speaking to the media on Tuesday, Sharif termed President Zardari's selection of words as undemocratic and uncalled for. He said disrepect for the law and constitution by the government has brought Pakistan to its current weak state. He said that non-democratic attitudes caused East Pakistan to split away.

Nawaz alleged that current government is using delay tactics on implementing court orders, adding that the current judiciary comprises of sincere and honest judges which has not been the case in the past. He said that only a revolution would solve the current problems plaguing the country. He vowed that his party would end corruption, inflation, unemployment and loadshedding.
COMMENTS (12)
Comments are moderated and generally will be posted if they are on-topic and not abusive.
For more information, please see our Comments FAQ