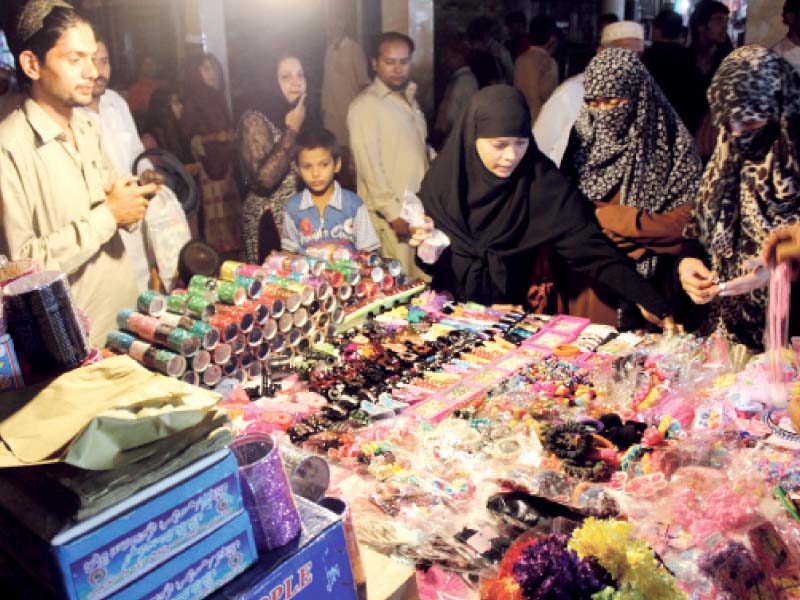 ---
KARACHI:
The Karachi Chamber of Commerce & Industry (KCCI) has appealed to the Sindh government to benefit the shopkeepers and small traders of the city by relaxing end of Ramazan restrictions.
It has asked that these traders be allowed to keep businesses open from Sehri to Iftar on the last two days before Eid. The chamber believed this would allow business owners to recover a portion of the grave losses they have incurred due to strict restriction imposed to counter the coronavirus.
"Keeping in view the not-so-bad number of Covid-19 cases in Karachi, we believe that there is some room available to allow shopkeepers in Karachi to open up their businesses on at least Wednesday and Thursday from Iftar to Sehri. This will not only be widely welcomed by small traders and shopkeepers, but also by a large number of Karachiites who will be able to complete their unfinished shopping for the Eid festival", says Chairman Businessmen Group & former President KCCI Zubair Motiwala.
Motiwala points out that associations of commercial markets all over the city have been exerting constant pressure on KCCI. They hope that the chamber, being the premier and actual representative of the entire business community, can play its role by convincing the Sindh government to allow businesses operate during the last two days of Ramazan.
At the same time, representatives of the associations have also full compliance with standard operating procedures (SOPs) during these days. "Instead of completely shutting down businesses, the government should allow them to keep on running from Iftar to Sehri during the last two days before Eid. This will obviously fragment the public and discourage overcrowding as all the markets in the city will be simultaneously operational. This will be besides ensuring social distancing, which is one of the key elements required to contain coronavirus," he adds.
Keeping in view the overall situation and grievances suffered by small traders and shopkeepers, Chairman BMG hoped that the Sindh government will provide desperately needed relief to local businesses
"Keeping Covid-19 statistics and forecasts in view, the government should provide relief for two days if it feels such measures are no risk to human life," he continues.
Published in The Express Tribune, May 12th, 2021.
COMMENTS
Comments are moderated and generally will be posted if they are on-topic and not abusive.
For more information, please see our Comments FAQ