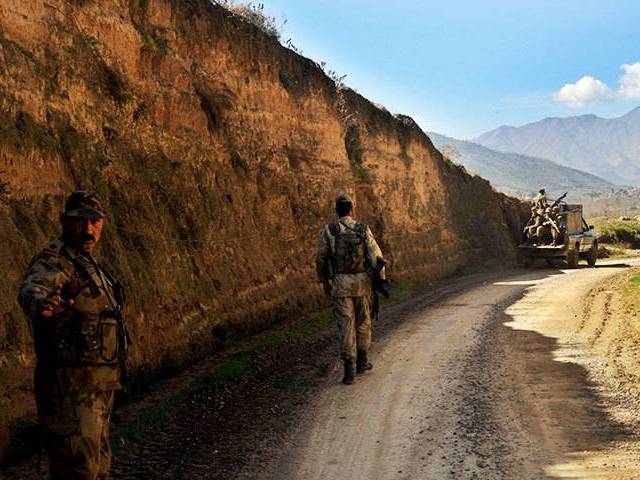 ---
MANSEHRA:
A local belonging to North Waziristan has lost his life in what appears to be yet another mysterious target killing incident in Edak.
Police told The Express Tribune that Khalil Muhammad, resident of Mirkhon Khel village was on his way home on his motorcycle when unidentified armed men opened fire at him from a car. He died on the spot.
Police reached the area and took the body into its own possession and shifted it to Mir Ali Hospital for autopsy. The attackers managed to escape unnoticed.
Local residents blamed that the administration of the district has imposed section 144 for one month under which the display of weapons is strictly prohibited but even then an armed robbery took place on Saturday and now a local has been gunned down.
Local residents said that each year dozen of locals are killed in mysterious targeted attacks. Many people are killed inside their homes in daring attacks, causing widespread panic.
READ Another mysterious murder in Waziristan
The local administration and police claim that people are killing each other due to personal feuds and they seldom register FIRs but locals residents don't buy this theory.
"Some people could be killed in personal feuds but neither the locals are so trained that in each single case they manage to escape after carrying out a murder in broad day light. Something else is going on here which need to be probed by police thoroughly," said a local resident on the condition of anonymity.
So for in the past four months of 2021 around 20 people have been killed. Last year in North Waziristan 46 such incidents took place and in 2019, 51 target killings were recorded.
Fifteen incidents of honour killing were reported in the past three years in the district in which FIRs were registered.
Locals demanded of the government to end the target killing attacks by arresting those responsible and bringing them to justice.
Published in The Express Tribune, May 11th, 2021.