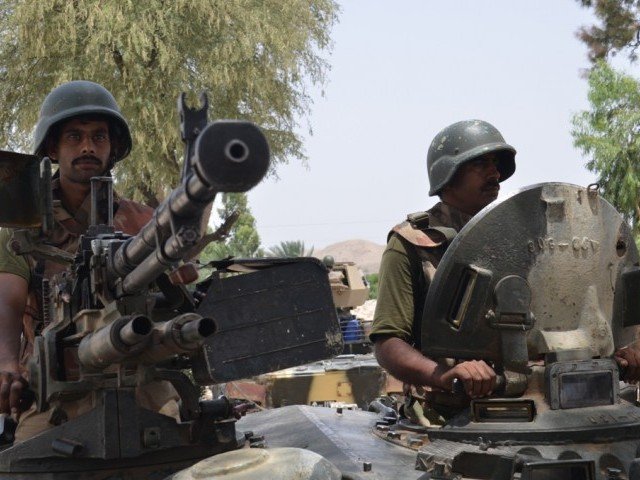 ---
MIRANSHAH:
Another local tribal elder has been gunned down mysteriously by unknown people in Datta Khel, North Waziristan.
Police told The Express Tribune that in the firing incident one man was killed and another was left seriously injured.
"Malik Fazalur Rehman was present at a Hujra along with other friends. Around midnight unknown people started firing at them in which Fazal was killed on the spot and Muhammad Ibrahim was left seriously injured.
The attackers managed to escape after committing the crime. Both of them were rushed to the hospital but Fazal was already dead and the injured is in a critical condition," said a police official, adding the dead body was sent for an autopsy and police registered an FIR in the case.
The incident took place at the Hujra of Malik Galop who told The Express Tribune that Malik Fazal was present at his place along with other friends and they were busy talking when suddenly someone started firing.
READ Security forces kill TTP terrorist in South Waziristan IBO
"My Hujra is without boundary walls. But the firing started from a window of the Hujra. After the firing the attackers managed to escape," he said, adding that they were unable to chase them because of the darkness which provided cover to the assailants and they made good their escape.
The deceased had no personal feud and locals claim that it was yet another incident of targeted attack.
Dozens of people are killed in North Waziristan each year mysteriously. Most of the time people are gunned down just outside their houses and in some incidents the attackers enter the houses and kill the inmates and then escape.
Police and district administration claim that people are being killed due to family feuds and the locals are reluctant to lodge FIRs against their opponents. Locals, however, are not willing to buy this theory, claiming that the assassinations are being carried out on a large scale and by highly skilled and expert attackers.
"It is not possible for an untrained person to enter and kill a person inside his residence. An ordinary person will just be caught by the locals but these masked men are hard nuts to crack for the local people who are not new to the use of firearms," said a local elder on the condition of anonymity, adding that in some cases the murders could be the result of family or land disputes but it is not the case in each attack.
This year so far around 17 people have been killed in targeted attacks.
Published in The Express Tribune, May 3rd, 2021.