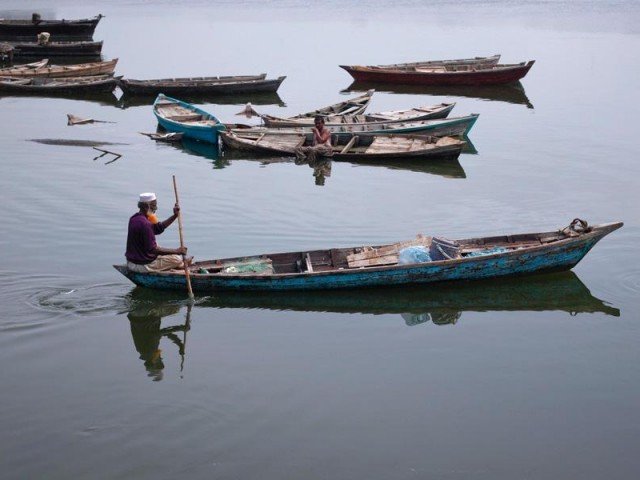 ---
GWADAR:
Hundreds of fishermen staged a protest on Sunday at Gwadar Press Club against the Japanese government's decision to release contaminated water from its crippled Fukushima nuclear plant into the sea.
They carried placards and banners inscribed with their demands as they chanted slogans against the Japanese government in a bid to show solidarity with the world fishermen.
Criticising the anti-human rights and anti-fishermen rights policies of the incumbent Japanese government, senior leaders of the Gwadar Fisherman Association (GFA), while addressing a press conference explained how Japan's decision will affect the livelihood of fishermen and will also damage the eco systems and marine life.
They added that marine analysts and environmental groups have raised doubts over whether Tokyo Electric Power Company (TEPCO), the company in charge of the plant, can eventually clean up the Fukushima radioactive water before it discharges into the ocean.
GFA affirmed their support for the world fishermen and demanded the Japanese government through its ambassador in Pakistan to request his government to stop such harmful policies.
GFA leaders Afzal Jan, Ghafoor Sajjid, Nakhuda Nabi, Illahi Baksh, Nakuda Obaid and Abdual Khaliq Mengal were also in attendance.
Published in The Express Tribune, May 11th, 2021.