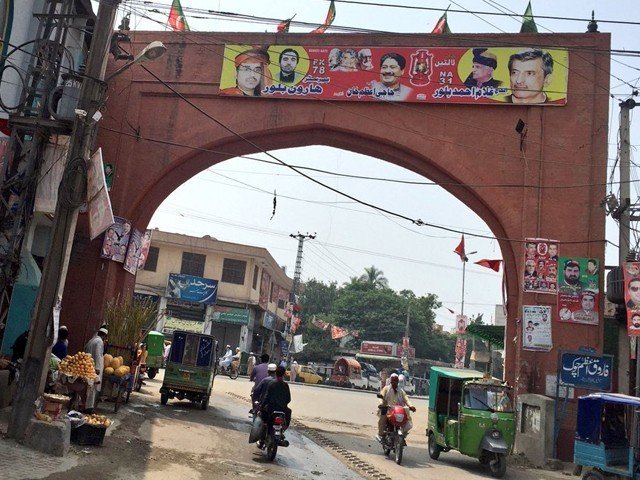 ---
KARACHI:
The lockdown and Eid public holidays announced by the Sindh government under its policy of 'stay at home, stay safe,' to protect the people from coronavirus disease (Covid-19) started on Sunday. However, while big shopping centres and big markets remained shut, many people were found violating the lockdown in smaller markets.
A survey conducted by this correspondent showed that main markets in most commercial areas of the city remained shut. But many vendors were selling Eid items like bangles, mehndi [henna], artificial jewellery and children's clothing at stalls.
Moreover, small commercial centres in residential areas remained open.
Other areas of the city saw only shops selling groceries, dairy items, medicines and other essential items and health facilities and filling stations open. In these areas, even at mega super stores and chain supermarkets, only the groceries, fruit, vegetable, food and beverage and bakery counters were open while other sections remained shut.
When the day began, the city appeared haunted with its main thoroughfares, which are otherwise choked with traffic in the days leading upto Eidul Fitr, vacant.
The scorching sun also kept people inside while public transport was scant.
READ NCOC reviews mobility control measures during Eid holidays
But in the evening people were seen defying coronavirus-mandated standard operating procedures as they headed out to buy items for Iftar.
Droves of people were seen converging on the samosa pakora stalls and fruit shops to fill their baskets before Iftar.
The Sindh Home Department has allowed opening of bakeries and dairy shops till midnight. Earlier, shops selling milk and yogurt were allowed to operate from 5am till 7pm. Civic circles have urged the government to implement the SOPs for preventing the spread of the pandemic.
The district administrations and police remained partially active and sealed some shops for overcrowding while others remained open.
Much to the dismay of the shopkeepers and stall holders, people were unwilling to heed the warnings of wearing masks and maintaining a safe distance from each other.
The extended holidays announced to encourage social distancing to prevent the spread of Covid-19 will continue till May 16.
Published in The Express Tribune, May 10th, 2021.