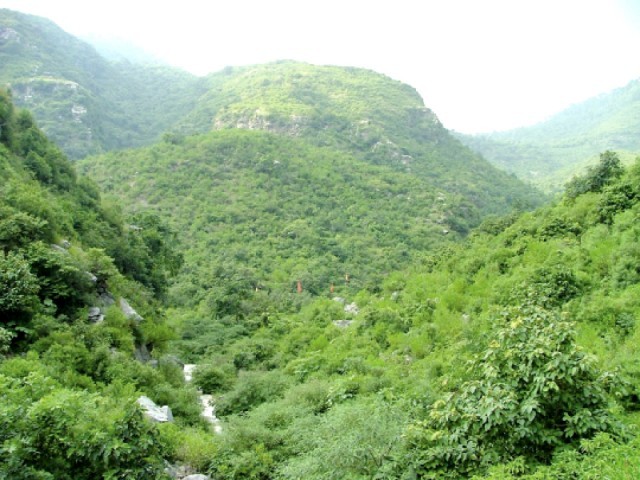 ---
ISLAMABAD:
The Islamabad Wildlife Management Board (IWMB) has initiated a nine-day long volunteer cleanup campaign under the name 'My Waste, My Responsibility' in Margalla Hills National Park (MHNP) to remove the increasing waste dumped by irresponsible visitors and tourists in the natural environment.
The IWMB took this decision after the public's negligent behaviour and littering in the national park went viral when the UK High Commissioner Dr Christian Turner picked up trash from the national park while hiking and posted the picture on his social media.
An IWMB official said the other day that the public's irresponsible littering was extremely detrimental to the national Park, which is a scenic green lung for the federal capital and possesses biodiversity, making it a unique and priceless asset of the federal capital.
Read 'Safaai nisf imaan hai': UK envoy Turner holds up mirror to Pakistanis
He informed that the IWMB had started registering volunteers a few weeks ago but expedited stakeholder intervention to address the littering issue after the matter went viral. He added that to date, 400 volunteers have been registered whereas the actual number keen to help is much higher than this.
"We have had to politely decline the thousands of applications due to Covid restrictions," he added. He said the campaign started on May 8 and will last till May 16.
The official said that UK high commissioner's recent tweet was embarrassing to read as he not only drew public attention towards the people's irresponsible attitude but quoted the Holy Prophet (PBUH) saying, "Cleanliness is half of faith." He added that dumpsters or waste bins were not insufficient to keep MHNP's environment clean, but it is the visitors' behaviour that needs improvement.
The official said the campaign was not time-bound and informed that people who visit MHNP may collect garbage bags from the entry points of the different trails. He maintained that community awareness and education through volunteers was an effective means of raising awareness among the masses to help in preserving a clean and green environment at the national park.
He mentioned that takeaway meals offered by restaurants established in MHNP are the only cause of littering, which should be taken note of and addressed immediately.
Following the high commissioner's tweet, the Islamabad deputy commissioner posted a video of himself and other volunteers collecting garbage from the location. "Sanitation Teams picked up 1,600 tonnes of waste today," he tweeted.
As a result of this, the Capital Development Authority (CDA) Chairman Aamir Ali Ahmed directed the relevant officials to start cleanliness work at the site which has tarnished the image of the civic body.
The cleanliness drive was jointly carried out by the MCI and the CDA staff under the supervision of departments officials.
Published in The Express Tribune, May 10th, 2021.