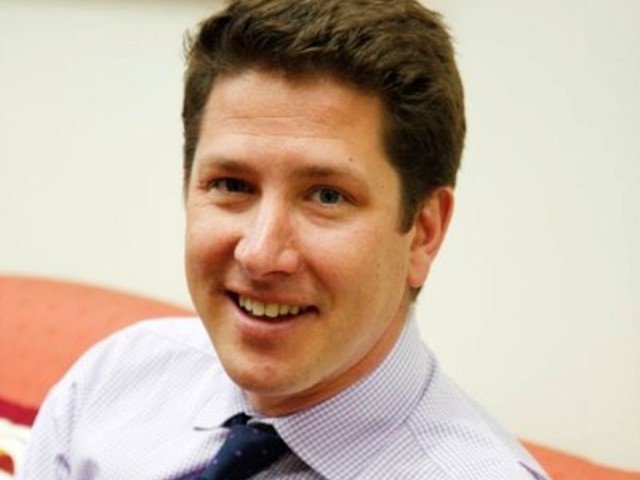 ---
ISLAMABAD:
Margalla Hills is one of the most beautiful and scenic spots in the federal capital. Thousands of local as well foreign tourists flock to the area on weekends and holidays for hiking, picnics or simply to enjoy the view of the lush verdant landscape and the tranquil atmosphere.
However, the downside to all this is that wherever humans go they leave their mark and as far as Margalla Hills are concerned they tend to leave tons of litter or heaps of garbage strewn all over the place polluting the eco-friendly environment.
Sadly, this state of affairs was pointed out to the public by none other than his UK High Commissioner Dr Christian Turner who last week personally went hiking on the Hills and exhibited great responsibility by personally picking up litter and filling up two bags of garbage and disposing of it properly.
This speaks volumes of Dr Turner's sense of civic responsibility and one should take a leaf from this chapter to learn of our civic duty too. The high commissioner in his tweet last week was courteous and kind enough not to criticise or berate citizens but simply appealed to people not to litter the area or pick up after them.
"Meals are for sharing not littering. Two bags of rubbish collected on Margallas #FridayMorningWalk - please help keep beautiful Islamabad clean," the envoy had tweeted on April 30. He had tagged Deputy Commissioner Hamza Shafqat's personal Twitter handle, the official account of the office of the district administration and the official account of Prime Minister Imran Khan's nationwide cleanliness and tree plantation movement: CleanGreenPakistan.
Embarrassingly, the diplomat posted one more tweet a day ago, sharing images of trash he collected on his way back from Margalla Hills after a morning walk, putting at shame people responsible for littering the scenic hiking trails.
"Another Friday morning walk, another two bags of litter. Safaai nisf imaan hai [cleanliness is half of the faith]," Turner wrote on his official Twitter handle with a picture of himself holding two bags full of garbage.
Following the tweet, the Islamabad deputy commissioner posted a video of himself and other volunteers while collecting the garbage from the picturesque location. "Sanitation Teams picked up 1,600 tonnes of waste today. Despite our over commitment with Covid we volunteered along with Tiger Force," he wrote along with a video.
Meanwhile, taking due notice of the tweet of the high commissioner, Capital Development Authority (CDA) Chairman Aamir Ali Ahmed directed the relevant officials to start cleanliness work at the site which has tarnished the image of the civic body. In the wake of the CDA chairman's cleaning orders, Municipal Corporation Islamabad Administrator Syeda Shafaq Hashmi also reached Margalla Hills and took part in the clean-up operation. The cleanliness drive was jointly carried out by the MCI and the CDA staff under the supervision of departments officials.
Published in The Express Tribune, May 9th, 2021.