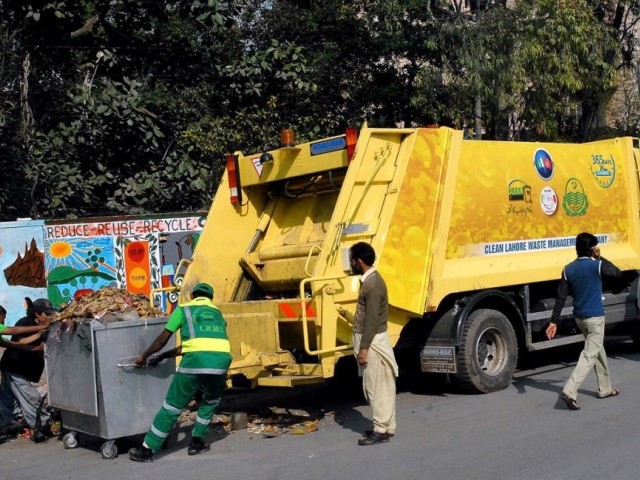 ---
LAHORE:
The Lahore Waste Management Company (LWMC) has announced to continue cleanliness operations during the lockdown and Eidul Fitr holidays.
On the direction of LWMC CEO Imran Ali Sultan, the company has issued orders stating all field operation and workshops staff of the LWMC will perform their duties as per routine in their respective field, offices, workshops during lockdown from May 8-16 and Eid holidays. The staff that will perform their duties during holidays in respective offices or field will be compensated. Sanitary workers will be paid Rs500 per day whereas Rs800 per day will be paid to the drivers and technical staff for performing their duties on holidays.
LWMC CEO Imran Ali Sultan has underlined that the department is working day and night to provide cleanliness facilities to citizens of Lahore.
Published in The Express Tribune, May 7th, 2021.