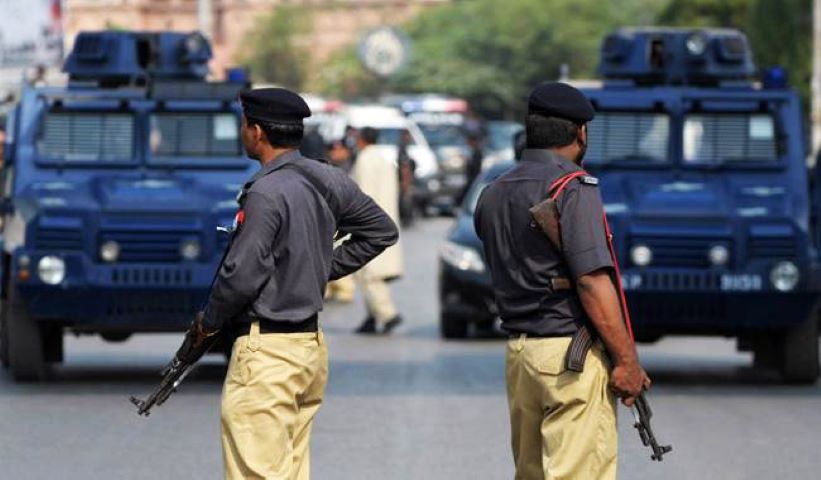 ---
SWAT:
The video of five policemen thrashing a man in Swat district's Mingora city made the rounds on social media on Wednesday, inviting widespread criticism once again from the general public.
Despite the fact that the K-P police wants to be called the 'best' police force in the country, its reputation has been at stake due to the frequent deaths of accused persons in lockups, torture allegations and misbehavior as well as corruption.
On Wednesday, another video of police high handedness emerged. The incident apparently took place after a road accident in Mingora city following which police reached the spot and had an argument with the driver of one of the vehicles. Soon after the verbal dispute, five policemen began thrashing the man in front of the crowd.
The entire episode was recorded on the CCTV camera of a nearby mall and also recorded by people on their mobile phones.
This was followed by widespread criticism as netizens blamed police of torturing an innocent man right in front of dozens of people without any fear. He was arrested and shifted to a local police station where he is believed to be tortured even more before being booked.
"This is unfortunate that police consider itself above any accountability in this country and they have no fear of any one. These five policemen should be arrested and removed from service in order to make them an example for others," said a local resident while talking to The Express Tribune.
Published in The Express Tribune, May 7th, 2021.