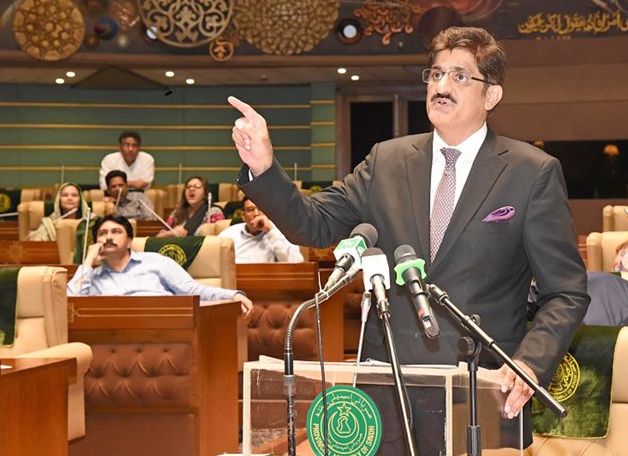 ---
ISLAMABAD:
An accountability court has initiated the process of declaring one of the accused in the Nooriabad Power Plant case – Muhammad Ali – a proclaimed offender and ordered him to surrender to authorities within 30 days.
Islamabad Accountability Court III Judge Syed Asghar Ali Shah on Wednesday resumed hearing of the reference filed by the National Accountability Bureau (NAB) in January this year with Sindh Chief Minister Murad Ali Shah as the main accused.
The reference alleged that Murad issued funds for power projects in Sindh in violation of rules and that billions of rupees were embezzled in the Nooriabad Power Company and the Sindh Transmission and Dispatch Company projects.
The Nooriabad Power Project was originally envisaged by the Sindh government in 2012 but could not materialize then due to "red-tapism and delays in regulatory approvals".
The project was finally launched in August 2014 under a public-private partnership at a cost of Rs13 billion. The Sindh government held 49% of its shares while a private company owned 51%.
A 95-km-long, 132kV double-circuit transmission line was laid from Nooriabad to Karachi at a cost of Rs1.95 billion. Murad was adviser to the Sindh chief minister on finance and energy at that time. NAB alleged that the procedure caused a loss of $16 million to the national exchequer.
On Wednesday, Murad Ali Shah was present in the courtroom. His counsel requested the judge to grant the Sindh CM complete exemption from court appearances. The court replied that it would decide on the application after reviewing NAB's reply.
NAB also presented its compliance report on the non-bailable arrest warrants issued for Muhammad Ali. The court later adjourned hearing of the case till June 8.
Talking to the media outside the court, the Sindh CM lambasted the federal government and said its strategy to curb the spread of the coronavirus pandemic was incomprehensible.
"It is a failure on our part that we have not been able to procure vaccines for the disease on time. We are lagging behind even the most backward countries in terms of procuring the vaccines."
Murad said some federal ministers are presenting area-wise statistics with regard to compliance with the Covid-19 standard operating procedures (SOPs), which, he said, is impossible.
"A minister has even developed a meter for measuring SOPs compliance. He just pushes the button and instantly knows the degree of compliance in each area," the chief minister said in a sarcastic tone.