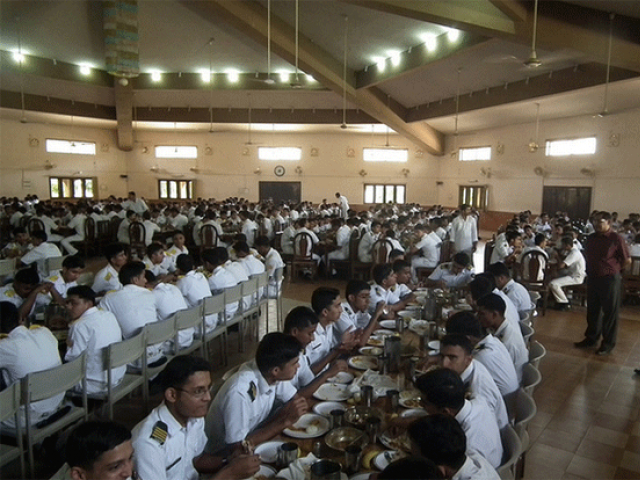 ---
ABBOTTABAD:
Hundreds of Cadet Police Officers of Khyber-Pakhtunkhwa (K-P) have voiced serious concern over their demotion and appealed to Chief Justice of Pakistan to order halt to the process.
A cadet officer is a person who tops his batch in the departmental promotion exam. In 1987 cadets were given the choice to spend three years in Hangu Training College as instructors after which they were automatically eligible to the next step of promotion and their names were also included in the promotion list.
The Supreme Court of Pakistan recently ordered reversal of all such promotions after which IGP ordered demotion of cadets who got out of turn promotions in the past despite the fact that legal cover has been provided to such promotions in the police act.
"Despite the fact that Peshawar High Court has given us status quo and the next hearing date has been fixed for 19th May, 2021, demotion of cadet officers has been done in Bannu and Dir Lower districts and process is still underway," stated Cadet Police Officers in a letter sent to Chief Justice of Pakistan.
The letter states that "then IGP Khyber-Pakhtunkhwa in 1987, devised and issued a Standing Order No 11 under the purview of Police Rules chapter (XIII Of N.W F.P Police Rules-1937 NWFP Police Rules and 1934 of Punjab Police Rules) for the promotion of the Cadets law instructors of Police Training College Hangu with aim to train the Police fresh intake as well as in-service police officers.
READ
"It was further notified by N.W.F.P Government and it further approved by the Provincial Government of Khyber-Pakhtunkhwa in shape of Act IV in 2005 and it was reported in PLD September, 2005 meant for those police officers, who topped first five destinations in physical and law courses," the letter said. The two-page appeal further stated that AIG Legal of Khyber-Pakhtunkhwa Police has illegally and wrongfully interpreted the decision of the Supreme Court of Pakistan which only concerned Punjab and Sindh provinces.
"Then IG Khyber-Pakhtunkhwa issued a Standing Order No 06 in the year of 2008, which deals with 'out of turn promotion' specially and categorically but issued orders only against Cadet Officers instead of all out of turn police officers, which are more in number and on the CPO seniority list, they have been advanced on the basis of favouritism," says the letter. The cadet officers blamed that that AIG Legal himself is a junior officer who has got promoted as SP illegally on 10 percent quota.
"The families of the Cadets Officers are being hurt financially and mentally despite the fact that these people have countless sacrifices who trained best KP police and fought a war against terrorism and defeated the hidden enemy in proxy war," stated the letter.
The cadet officers appealed that justice be dispensed to more than 2,500 cadet police officers of the province.
Published in The Express Tribune, May 3rd, 2021.