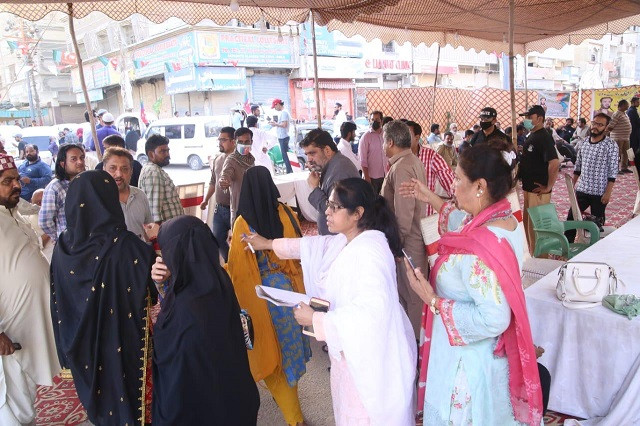 ---
KARACHI:
Citing fears that the Sindh Police might alter the election results, Pakistan Muslim League-Nawaz's (PML-N) candidate from NA-249 Miftah Ismail has asked the Election Commission of Pakistan (ECP) to take possession of the ballot papers and other poling material to ascertains irregularities in the NA 249 by-elections.
In a letter written to the chief election commissioner, Ismail said that the ECP should immediately take possession of ballot papers and other sealed materials of by-election in NA-249. "We have serious concern regarding the security of ballot papers, which are in custody of Sindh police, a department of the Sindh government," wrote Ismail.
Election materials should be placed under the supervision of the Sindh Rangers or the Pakistan Army till a final decision is taken on the application for the recount, urged the PML-N candidate.
Ismail thanked ECP for its prompt action on the recount request and the restraining order on releasing the final results. There is no hesitation in saying that the majority of polling staff and presiding officers belonged to the Sindh government, which sided with Sindh's ruling party.
Published in The Express Tribune, May 3rd, 2021.