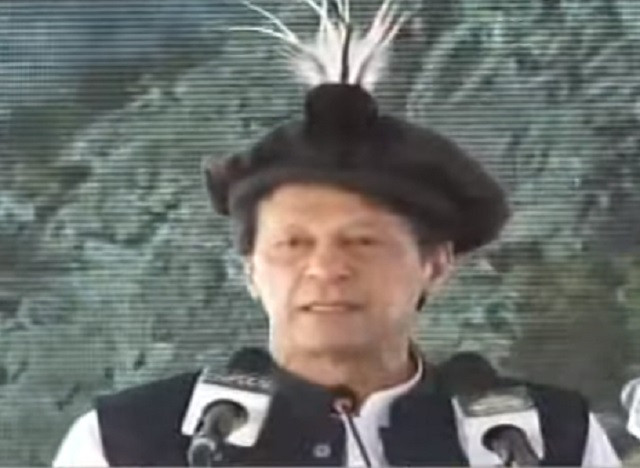 ---
GILGIT:
Prime Minister Imran Khan announced on Friday a package of Rs370 billion for Gilgit-Baltistan and said that investment in tourism could transform the region.
"We are announcing a package of Rs370 billion for Gilgit-Baltistan to be reimbursed over the next five years," the premier said.
"We will be focusing on hydropower projects, alongside a local distribution network and tourism connectivity," he said.
The package, premier added, is also focused on skill development and scholarships for the region's youth.
"We need to invest in our youth," he said and stressed the need to upgrade the health system. The health card that we are providing is not part of health insurance, but a health system."
Also read PM Imran orders misconduct investigation against staff of embassy in KSA
Imran added that the funds are to be directed towards water sanitation and sewerage system in Skardu, adding, "the area will also witness the operation of international flights."
Electoral decisions
The prime minister admitted that he had "made some wrong decisions in the past in awarding tickets to certain party members. I often think about those wrong decisions," he said.
He added that some people come into power only for personal gains. "Such powerful people send the illegally acquired money abroad.
"A country where there is no justice or supremacy of law cannot prosper," he maintained.
COMMENTS
Comments are moderated and generally will be posted if they are on-topic and not abusive.
For more information, please see our Comments FAQ