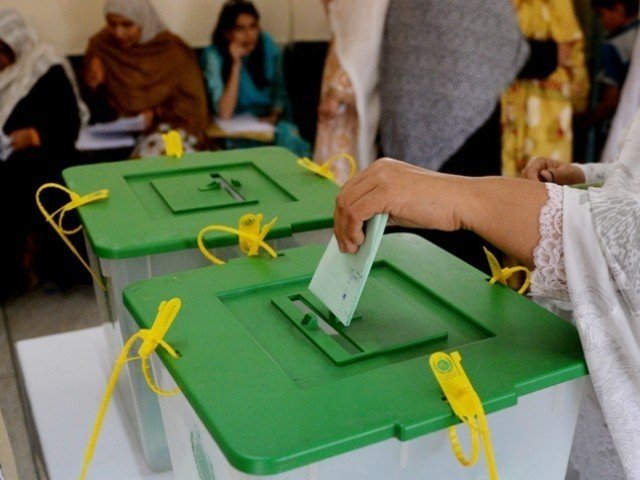 ---
KARACHI:
The Pakistan People's Party (PPP) bagged victory in the NA-249 Karachi by-election held on Thursday, defeating the Pakistan Muslim League-Nawaz (PML-N) contender by 683 votes.
According to the official results, PPP candidate Qadir Khan Mandokhel secured 16,156 votes against Miftah Ismail's 15,473.
Surprisingly, the now proscribed Tehreek-e-Labbaik Pakistan (TLP) stood third as its candidate Allama Nazir Ahmed secured 11,125 votes.
The results further stated that the Pak Sarzameen Party (PSP) candidate Mustafa Kamal bagged 9,227 votes.
Also read PML-N protests after NA-249 by-poll result swung for PPP
To the surprise of many, Pakistan Tehreek-e-Insaf (PTI), which had won the seat in the last general elections, came fifth in the race.
Amjad Afridi could manage only 8,922 votes. The seat was last held by the Muttahida Qaumi Movement (MQM) candidate Muhammad Mursaleen, who now received 7,511 votes.
The results also stated that the voter turnout remained 21.61 per cent in the constituency and the total votes cast were 73,471 out of 339,591 votes registered in the area.
The voting was held in a peaceful manner except for a minor clash between supporters of the Tehreek-e-Labbaik Pakistan and the PTI workers. During the voting, the workers and leaders of different political parties bluntly violated the election commission code of conduct.
Also read The shared history of NA-249 and Imran Khan
The lawmakers were seen visiting the polling stations and transporting the voters in their vehicles to cast the votes, which compelled the returning officer to expel a few Sindh Assembly members from the constituency.
In the 2018 general election, PTI's Vawda got 35,344 votes against PML-N President Shehbaz Sharif, who trailed closely behind with 34,626 votes. Sharif, who lost the National Assembly seat by 723 votes, had alleged that his 8,000 votes were cancelled to pave way for the PTI candidate's victory.
At that time, the MQM-P candidate bagged 13,534 votes, while PPP's Mandokhail had been able to muster just 7,236 votes in the constituency, which were lower than the TLP candidate who had secured 23,981 votes.
COMMENTS
Comments are moderated and generally will be posted if they are on-topic and not abusive.
For more information, please see our Comments FAQ