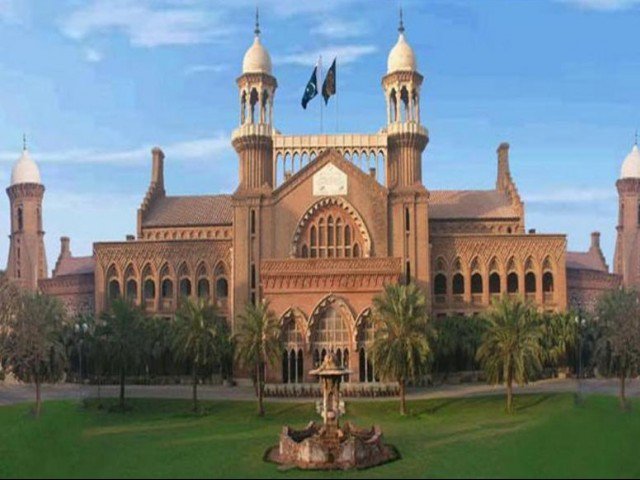 ---
LAHORE:
Lahore High Court (LHC) Chief Justice Muhammad Qasim Khan sought an explanation from the defence secretary over the provincial chief secretary being summoned at a corps formation-level meeting.
The chief secretary was also served a show-cause notice over not appearing before the LHC.
A contempt notice was also issued to the provincial information secretary over not complying with the court order as well as not assisting the court with facts.
CJ Khan was hearing a matter during which the petitioner Pakistan Broadcasters Association (PBA) had filed a plea against the conduct of the provincial government, which according to PBA, did not clear the dues of the government's advertisements run on TV channels.
During the first spell of the proceedings, the CJ summoned the chief secretary for the afternoon's proceedings.
Read more: No relief for PML-N's Javed Latif by LHC
As the proceedings commenced again, the CJ Khan was told by the provincial information secretary that the chief secretary was attending a meeting called by Lahore corps commander (IV Corps).
To this, CJ Khan questioned how a corps commander could summon the civil administration's chief and under what law could be summoned for the purpose of attending the meeting.
"I am summoning the defence secretary and he will explain under what law the chief secretary could be summoned in a meeting by the corps commander. What was the agenda of the meeting and what decisions were taken in the meeting?" the judge said.
As the provincial information secretary tried to explain, CJ Khan directed him to record his statement about what dues had been cleared and how much money was pending which the provincial government has to pay.
The information secretary failed to assist the court properly and also could not inform the court about the remaining dues which the government owed.
"Some money has been paid to the PBA but the rest will be paid," the information secretary told the court.
The chief justice said he was asking about the amount that the government has yet to pay.
As the information secretary tried to parry the court's query, CJ Khan issued him contempt notice over not properly assisting the court, explaining the facts and creating hindrance in court proceedings.