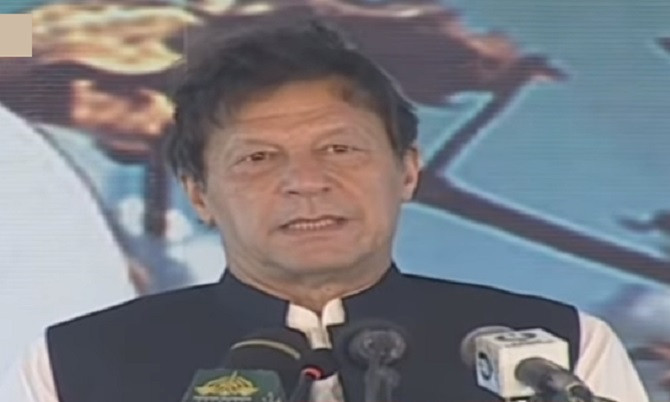 ---
MULTAN:
Prime Minister Imran Khan said on Monday that Pakistan is moving towards modern agriculture techniques by strengthening the farming sector and farmers, who are the backbone of the country.
"We are moving towards modern agriculture by assisting the farmers through Kisan cards," PM said as he addressed a ceremony in Multan to distribute the cards among the farmers.
He observed that the step would transform Pakistan as farmers are the backbone of the country. "The more we strengthen them, the more we will strengthen Pakistan," he said.
Moreover, he added, moving towards technology will help eliminate corruption and bring ease to the lives of the people.
"In our tenure, the additional money that farmers received on account of wheat alone, amounted to Rs500 billion, while the support price only increased by Rs500 in the last two years."
Also read PM Imran terms food security Pakistan's biggest challenge
"The profit of farmers in terms of sugarcane, grain, corn, milk and other commodities' prices amounted to an additional Rs1,100 billion," PM maintained.
The prime minister said that these efforts are based on eliminating poverty in the country and will improve the situation in the rural areas.
He assured farmers that they will be provided with abundant water for their agricultural needs. "Trained professionals will reach out to the small farmers to impart knowledge of modern farming to them."
"Pakistan will benefit from Chinese technology with regard to seed development, while the research institutes related to the subject will now be revamped."
"We will also develop storage units and food processing plants to avoid losses of fruits and vegetables following a climatic change."
Imran further said that the loans lent to the farmers will be doubled so that they can increase their productivity.