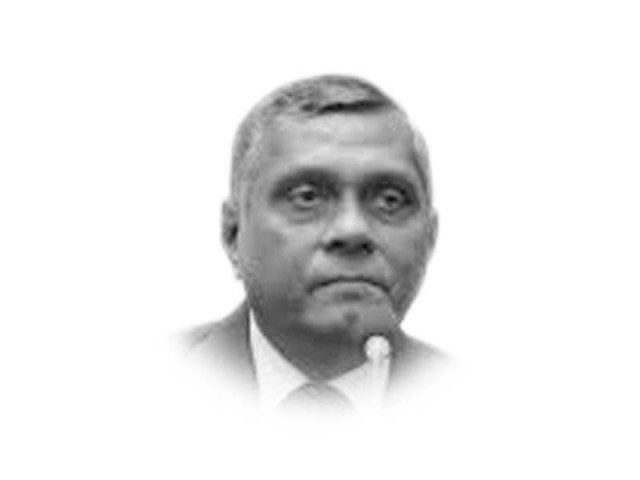 ---
When the UAE's ambassador to Washington, in a virtual discussion with Stanford University's Hoover Institution on April 14, took the credit of "bringing Kashmir escalation down and creating a ceasefire", it reflected a shift in India's policy on mediation. While India is silent on the claim, Pakistan's Foreign Minister Shah Mahmood Qureshi, at a press conference in Dubai on April 18, ruled out 'backchannel negotiations' with India. However, he did admit that intelligence level talks were held between the two countries on contentious issues.
It's not for the first time that after a long stand-off India and Pakistan have agreed to normalise relations through secret negotiations. The history of the Indo-Pak ties is chequered with breakups and new beginnings, and stuff like that. In the distant past, when the nuclear tests – conducted by India and Pakistan in May 1998 – jeopardised their ties, a track II dialogue involving non-officials with the support of their respective governments led to Prime Minister Atal Behari Vajpayee visiting to Lahore in February 1999. The attack on the Indian Parliament on December 13, 2001 resulted in a prolonged stand-off, with one million forces from the two countries locked in an eyeball-to-eyeball contact on their mutual border. India banned its airspace for Pakistani planes; cut off road, rail and air links; and downgraded diplomatic relations with the country. But the breakthroughs that followed – like India and Pakistan agreeing to normalise relations and cease fire along the line of control; and Vajpayee visiting Islamabad to participate in SAARC summit in January 2004 – were the result of backchannel negotiations in Bangkok and elsewhere.
The current stand-off between India and Pakistan after the Uri attack in occupied Kashmir in September 2016 is the longest thus far, as it also include the Balakot and Pulwama incidents of February 2019 and annexation of Jammu & Kashmir in the Indian Union on August 5, 2019 under Jammu & Kashmir Reorganization Act. After the Uri attack, India suspended the composite dialogue with Pakistan and along with Afghanistan, Bangladesh and Bhutan boycotted 19th SAARC summit which was to be held in Islamabad in November 2016. Following the illegal absorption of occupied Kashmir in the Indian Union, Pakistan downgraded its diplomatic relations with India and suspended trade and travel ties with its eastern neighbour. Now, almost two years after the illegal August 5, 2019 annexation, there is rethinking on the part of Pakistan and India to resume the process of dialogue. Pakistan decided to import sugar and cotton from India a month ago, but when critics raised a hue and cry against the decision, the summary forwarded to the cabinet for endorsing the import from India was withdrawn.
When Chief of Army Staff Gen Qamar Javed Bajwa talked about forgetting the past during his speech at the Islamabad Strategic Dialogue last month and Prime Minister Imran Khan talked about establishing peace with India on the same occasion, such statements were construed as a sign of flexibility in the approach of Pakistan for resumption of dialogue with the archrival. However, in view of domestic pressures, it became difficult for Islamabad to proceed without India restoring the occupied Kashmir's special status. Now, Pakistan has thrown the ball in Modi's court and it will be very difficult for him to go back on the August 5 move, given that it has been passed by the Indian parliament, and New Delhi has taken several steps to blur the identity of occupied Kashmir, particularly the Muslim-dominated Valley, like introducing the domicile act and legalising settlement of non-Muslims in order to transform the demographic complexion of the disputed region in its favour.
When I insist what is wrong with India and Pakistan, I mean to question the inconsistency in their approach about maintaining a stable relationship. When the two neighbours possess abnormal relations since their inception, it means there is something improper in their way of doing things. There are countless examples to prove that India and Pakistan acted in an unnatural and uneven manner – something that cannot be termed a normal behaviour. There are two major reasons showing why there is something wrong about India and Pakistan maintaining a stable bilateral relationship.
First, it is the culture of warmth, hostility and indifference which shape the mindset of those who have been at the helm of affairs in India and Pakistan. For instance, when the two sides are not on speaking terms, they will not even have a handshake with each other to express warmth. However, in January 2002 on the occasion of the SAARC summit – held in Katmandu in the backdrop of severe tensions between the two sides following the attack on the Indian parliament – President Pervez Musharraf while returning to his seat after his address at the summit stopped where Prime Minister Vajpayee was sitting and offered a handshake. Vajpayee, who was taken aback because of Musharraf's gesture, reluctantly reciprocated. That handshake was symbolic like the one on the occasion of the June 2019 SCO summit in Astana between Prime Ministers Narendra Modi and Nawaz Sharif. One wonders whether the founding leaders of the two countries – Mohammad Ai Jinnah, Liaquat Ali Khan, Mahatama Gandhi and Jawaharlal Nehru – would have imagined that relations between the two countries would be too cold to be restricted to mere handshakes.
Second, there is another dimension to the abnormality in the Indo-Pak relations which is visible when their leaders rather embrace each other with great warmth and cordiality – as was displayed in meetings between Ayub Khan and Jawaharlal Nehru; Rajiv Gandhi and General Zia-ul-Haq; and Nawaz Sharif and Inder Kumar Gujral. Isn't it abnormal that on the one hand they avoid meting each other and on the other they engage in tight, warm hug with each other? The current stand-off between the two countries will reflect what used to happen in the past, and it would not be surprising to hear one fine morning that the two countries have agreed to resume the dialogue process aimed at normalising their relations. It is quite likely for people to get across the breaking news that Prime Ministers Imran Khan and Narendra Modi have agreed to have a summit meeting, notwithstanding the serious allegations both leveled against each other in the wake of the revocation of article 370 which ended the occupied Kashmir's special status. It is also possible for this change of heart to happen without India showing any flexibility on the status of the occupied region, and Pakistan giving in.
Published in The Express Tribune, April 25th, 2021.
Like Opinion & Editorial on Facebook, follow @ETOpEd on Twitter to receive all updates on all our daily pieces.