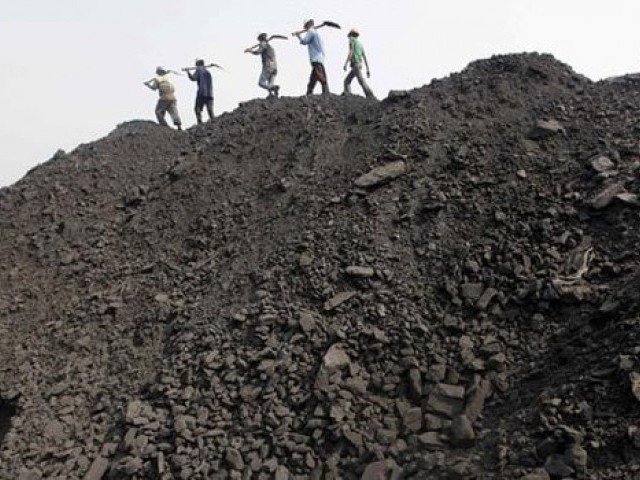 ---
QUETTA:
At least eight colliers sustained injuries in an explosion on Tuesday caused by toxic gas accumulated in a coal mine in Balochistan's Dukki district.
The trapped coalminers suffered severe burn injuries when a portion of the coalmine caved in after the explosion.
According to Mines Inspector Sabir Shah, the unfortunate incident occurred at a private coal company's mine. He added that excessive methane gas was released inside the mine after a portion of it collapsed. A rescue operation was carried out soon after the blast and all the miners were rescued.
The colliers were shifted to the district headquarters hospital where they are currently being provided medical treatment for their burn injuries. Three severely injured miners were referred to Quetta due to their critical condition.
Read Waqaf properties leased at throwaway prices
The colliers were identified as Abdul Ghaffar, Matiullah, Manzoor, Siddique, Naimatullah, Bakhtullah, Naik Muhammad, Abdul Ghaffar and Sabir Shah.
It is unclear if the government will initiate any action against the private coal company for not following proper safety measures. Last year, 102 coal miners were killed in Balochistan in 72 different incidents, Sultan Muhammad Lala, president of the Balochistan Coal Mines Workers Federation, said.
Lala said the government and mine owners were not ensuring safe working conditions at the sites.
An explosion caused by methane gas at another coal mine in Marwar in May 2018 killed 20 workers. In August that year, another methane-fueled explosion in the city of Quetta killed seven.
In 2011, 45 coal miners were killed by a methane gas explosion, also in Balochistan.
Sparsely populated and impoverished Balochistan is home to large deposits of coal, natural gas, copper and gold, many of which are being extracted by Chinese-backed operations.
(With input from agencies)
Published in The Express Tribune, April 21st, 2021.
COMMENTS
Comments are moderated and generally will be posted if they are on-topic and not abusive.
For more information, please see our Comments FAQ